Schoolchildren imbibe valuable tips in craftsmanship as they learn to make intricate paper falcons with movable wings
Young artists gained invaluable lessons in quality craftsmanship at the 13th Sharjah Children's Reading Festival (SCRF) at the Falcon Puppet workshop where they learnt the art of making intricate paper falcons with movable wings.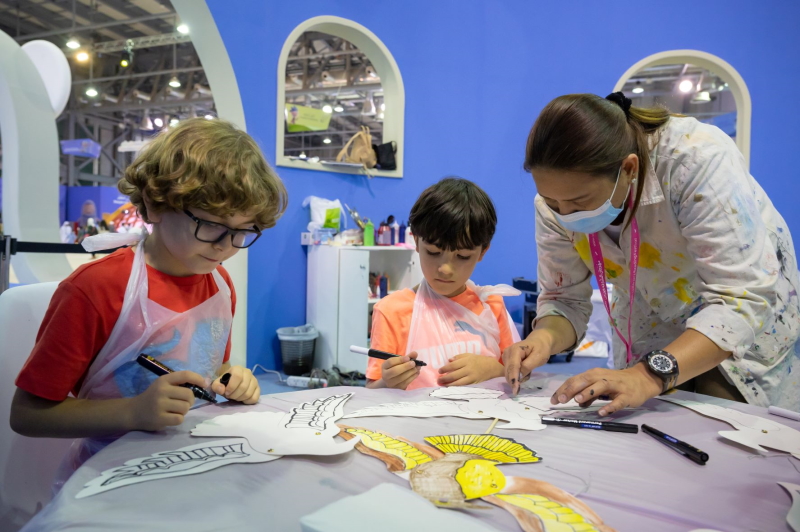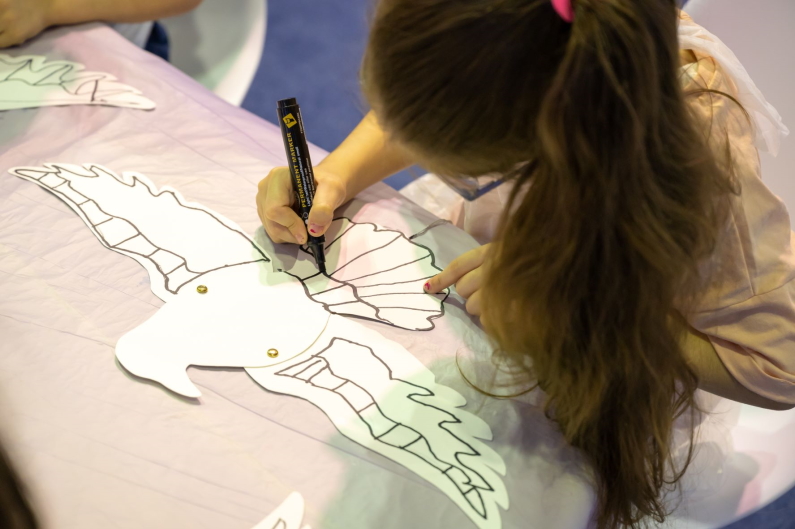 Participants made their own versions of the UAE's national bird and its wings, crafted separately, were fixed with a split pin to allow free movement of each joint around a pivot.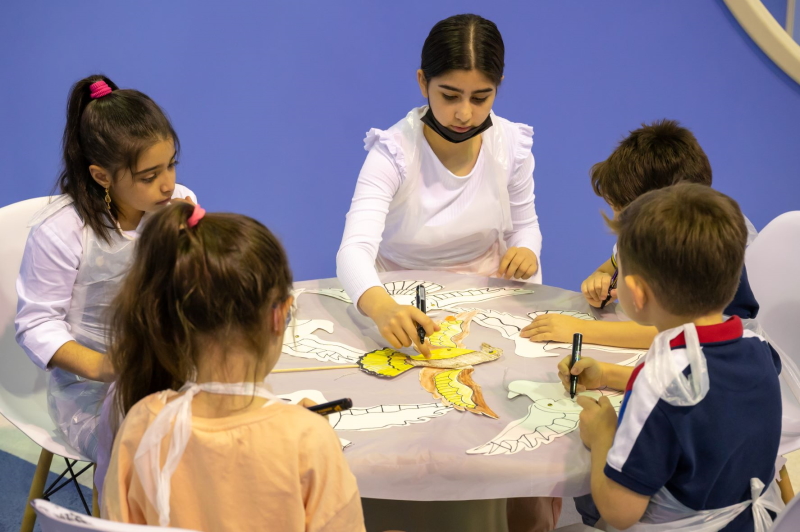 "It looks like a real falcon in flight!" exclaimed seven-year-old Baha Skaik, who was most fascinated on seeing his creative efforts come to life after 40 minutes of hard work. "It was interesting to see how a paper cutting slowly began to take the shape of a big bird gearing up to fly," said the grade two student at Westminster School.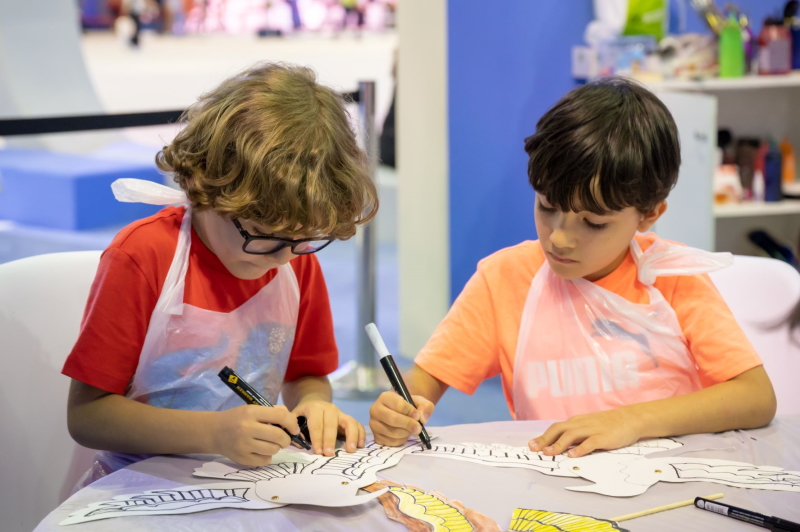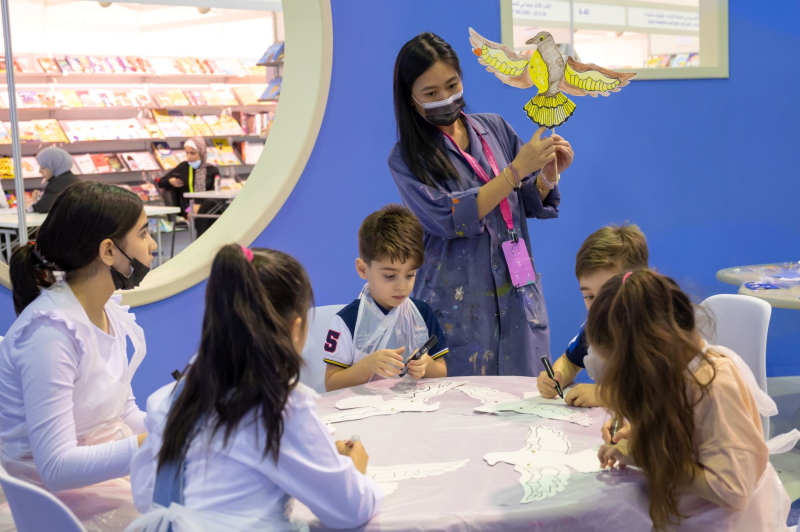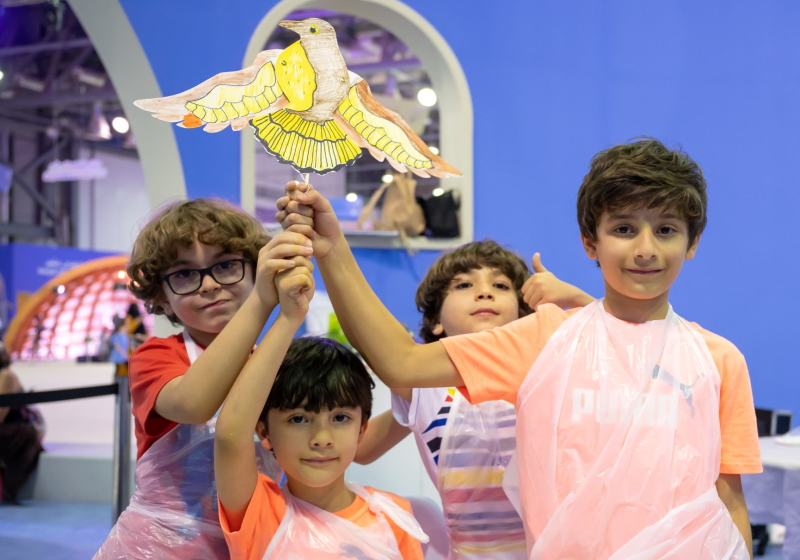 For Baha's friend Abdullah Qusay, it was the scope for creativity in making his falcon look good that mattered more. "I enjoyed colouring my falcon and giving it the final shape," said the eight-year-old Apple International School student while applying the final coats of colour on the wings of his falcon.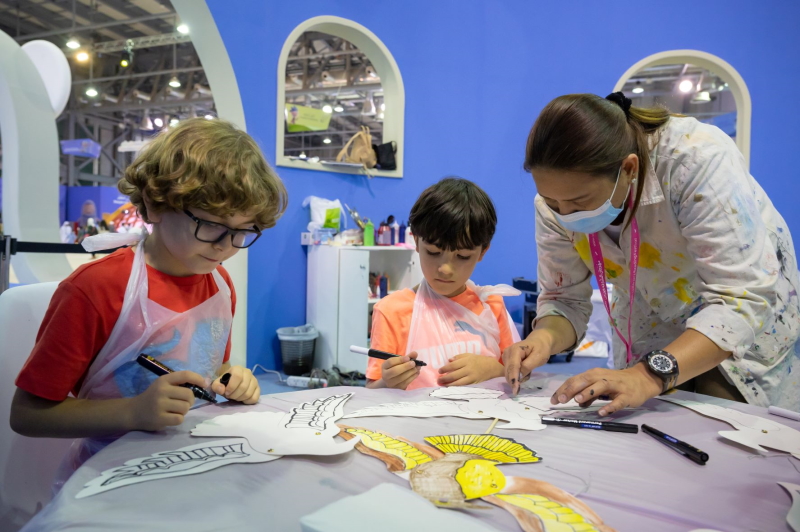 Noor Pasl, 11, said she enjoyed the overall experience of making the falcon, right from colouring to crafting its wings. "It needed my full concentration, and in the end, I loved to see the falcon able to move its wings. My hard work paid off," said the student at Al Noor International School while finishing her pet project of the day.