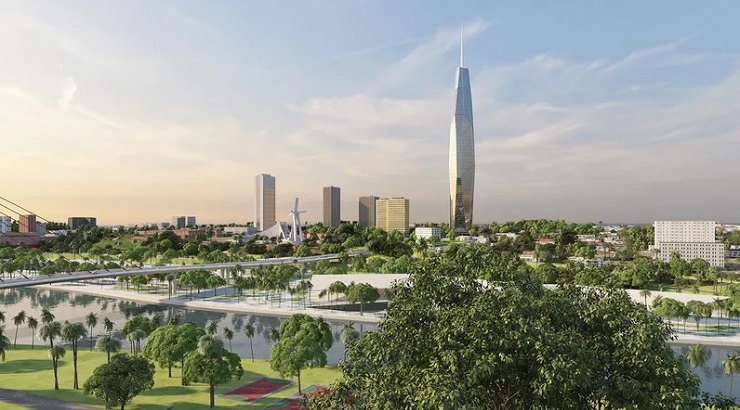 The government of Cote d'Ivoire (Ivory Coast) has teamed up with Belgian construction firm Besix Group to build a multi-storey tower that stands among the tallest buildings in Africa.
The F Tower's developer, PFO Africa, recently contracted Besix for project management and civil engineering works for the building that is coming up in Abidjan's central plateau district.
The F Tower, which was planned on the initiative of the Ivory Coast's Ministry of Construction, is designed to be a 373.2m-high concrete structure with its highest point set at 385.8m high.
It hopes to clinch the title of the tallest building in Africa from Leonardo – a 227-meter-tall, 56-floor mixed use development that recently opened in Sandton, South Africa.
Construction of Leonardo began on 17 November 2015, and the tower topped out in April 2019 – officially becoming the tallest building in Africa.
Iconic Tower
This title is, however, set to be clinched soon by 'Iconic Tower' that is under construction in Egypt's New Administrative Capital, whose concrete structure was completed in June.
The F Tower, which was designed by Pierre Fakhoury, has been in the urban development plans since 1970. It will be the sixth tower of Abidjan's Administrative City.
"Besix is extremely proud to participate in the construction of the F Tower… In PFO Africa, the leading construction company in Ivory Coast, we have found a high-quality partner," said Pierre Sironval, deputy chief executive of Besix Group.
"We look forward to strengthening this alliance by participating in the construction of a building as iconic as the F Tower."
Read Next…