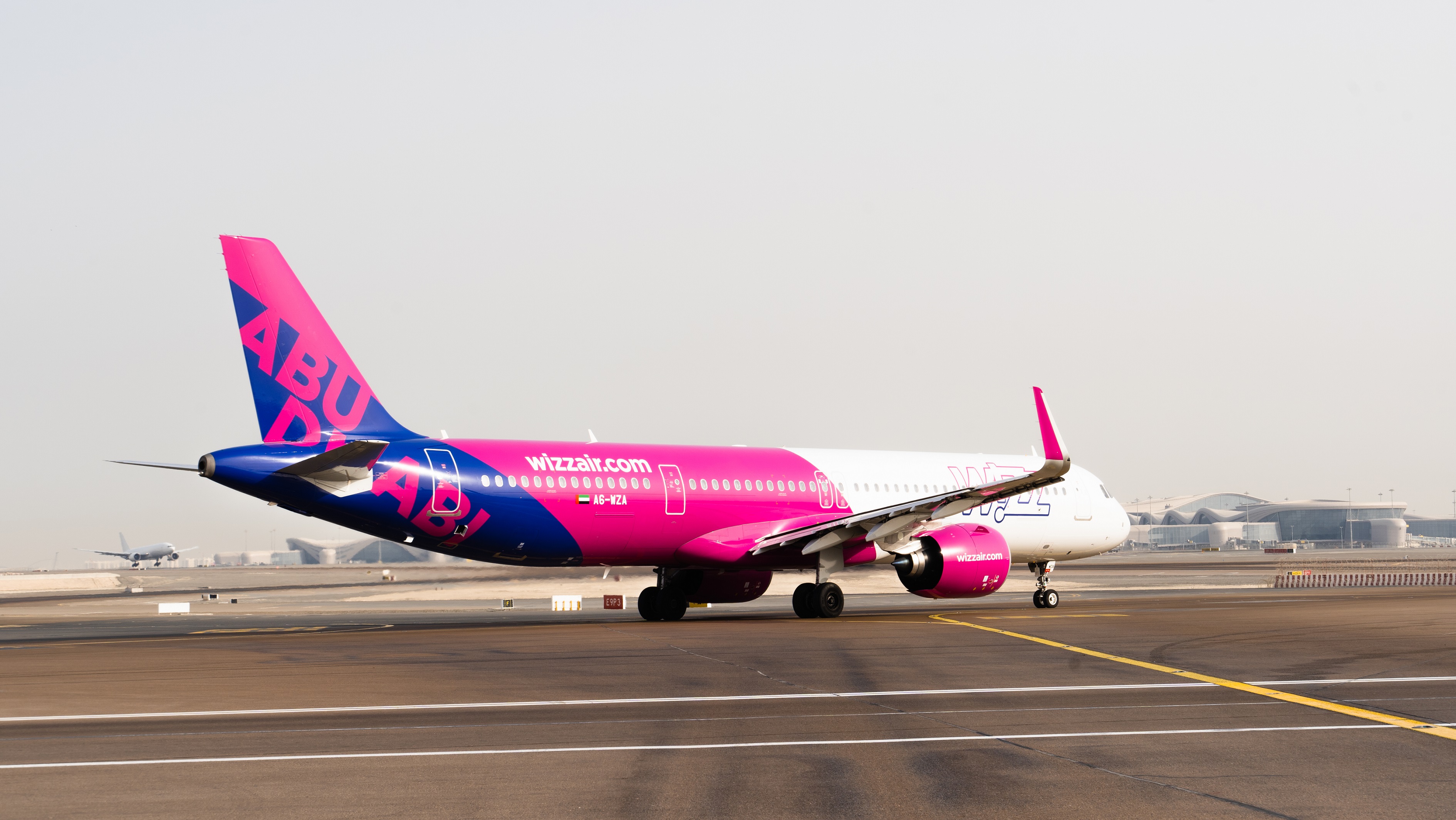 Wizz Air Abu Dhabi, the newest national airline of the UAE, has announced plans to launch flights to four new destinations – Ukrainian city of Kiev, Italian city of Bari and the Omani cities of Salalah and Muscat – from its hub, Abu Dhabi, starting from July.
The Kiev flights will be operated thrice a week – on Tuesdays, Thursdays and Sundays starting from July 1; while flights to Bari, will be operated on Tuesdays and Saturdays beginning September 21.
Wizz Air Abu Dhabi will fly twice a week to Salalah – on Wednesdays and Saturdays starting from July 3; while flights to the capital Muscat will be operated thrice a week – on Tuesdays, Thursdays and Sundays, beginning July 1.
The new ultra-low fare routes between Abu Dhabi and the cities of Kiev, Bari, Salalah and Muscat will provide additional and affordable travel options for business and leisure travellers between the countries, said the UAE national airline.
The special fares for Kiev start at AED179 ($49) for one-way, while Bari tickets will up for grabs for AED229 and the Salalah and Muscat tickets for AED99 onwards, it added.
Since its launch in January 2021, Wizz Air Abu Dhabi has been operating flights to 22 destinations with further destinations to be revealed in the coming months.
Managing Director Kees Van Schaick said: "We're excited to offer these new routes giving travellers sustainable options to explore new places. Travellers will be dazzled by beautiful architecture found in every corner of Kiev, a wealth of history and gorgeous beaches in Bari, and the nature and diverse landscape found in Oman."
The beautiful and historic city of Kiev is Ukraine's most populous, bursting with retail and F&B options, striking architecture, cultural attractions and landmarks – it is also Ukraine's science and industrial hub.
The city is a unique travel opportunity for all whether it's for a weekend getaway or for work. For those who would like to enjoy a memorable holiday, the authentic and welcoming city of Bari in Italy features a bustling traditional harbour and beautiful beaches providing the perfect balance between sightseeing and relaxation, stated the Abu Dhabi carrier.
While the cities of Muscat and Salalah in Oman are the perfect escape for those searching for peace and mindfulness – Oman boasts beauty, deep-rooted heritage and culture, golden sands, glowing crystal waters, clear blue skies, colourful birds and temperate weather, said Schaick.
"Kiev, Bari, Salalah and Muscat are our next destinations in a series of new route announcements we have made, and will continue to make – we are committed to providing Abu Dhabi residents and tourists with new travel options and destinations at affordable prices. Tickets are already on sale on its website, with Omani fares starting from as low as AED99," he added.
All Wizz Air operates its flights on Airbus A320 aircraft, with 180 seats and A321 aircraft with 230 seats and Airbus A321neo aircraft with 239 seats.-TradeArabia News Service