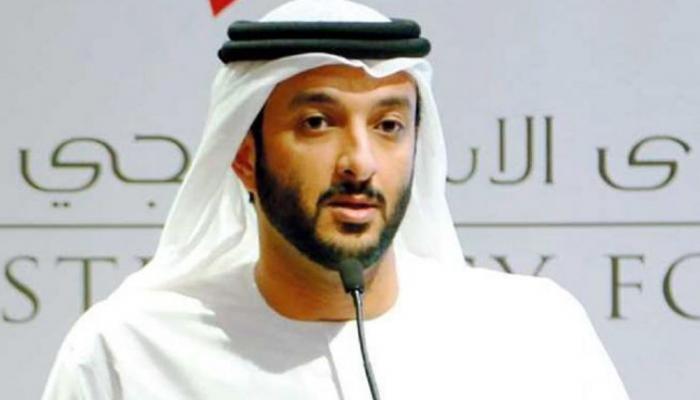 The Minister for Economic Affairs, Abdullah bin Touq Al Marri, will head a high-level delegation to the Kingdom of Morocco tomorrow, Thursday, to discuss ways to improve the opportunities for joint cooperation.
This comes within the framework of exploring and strengthening promising investment opportunities in the markets of the two countries in the next phase in a way that guarantees the growth and prosperity of their two fraternal peoples.
The visit aims to strengthen the common cooperation between the business community and motivate the private sector and business people to contribute more to promoting development and joint investment between the two countries.
The visit will witness meetings with a number of ministers, senior officials and representatives of the private sector in Morocco, which will help to increase the volume of non-oil trade exchanges between the two countries, which amounted to 3.1 billion dirhams in 2021, and achieved a growth of 44% compared to 2020.
The visit includes a dialogue session on future investment opportunities, organized by the global "Investopia" initiative, with the participation of a number of companies, businessmen, investors, entrepreneurs and small and medium-sized enterprises from the two countries to explore new opportunities to build sustainable development partnerships. that will move the strategic relations between the two fraternal countries towards higher levels of cooperation and integration. And to take advantage of the global expertise possessed by the Investopia Summit in the development of the economic and commercial sectors of the Kingdom of Morocco.
The visit is planned to witness a discussion of cooperation in sectors of common interest as key drivers for the development of relations between the two countries in the next phase, of which are primarily energy, renewable energy, industry, trade, mining, tourism , infrastructure, communications, information technology, food security, transport, logistics, agricultural technology, entrepreneurship and other sectors supporting the new economy. .
The United Arab Emirates' Ambassador to the Kingdom of Morocco, Al-Asri Saeed Ahmed Al Dhaheri, will attend the visit. The delegation from the United Arab Emirates participating in the visit includes a number of government agencies, in particular the Ministry of Foreign Affairs and International Cooperation, the Federation of Chambers of Commerce and Industry, and the Emirates Council for Investors Abroad, as well as representatives of a number of institutions. in the UAE, in particular Sharaf Group, Abu Dhabi Future Energy Company (Masdar), Gulf Pharmaceutical Industries Company (Julphar), LIFCO Group and Global Jet Technic Company.