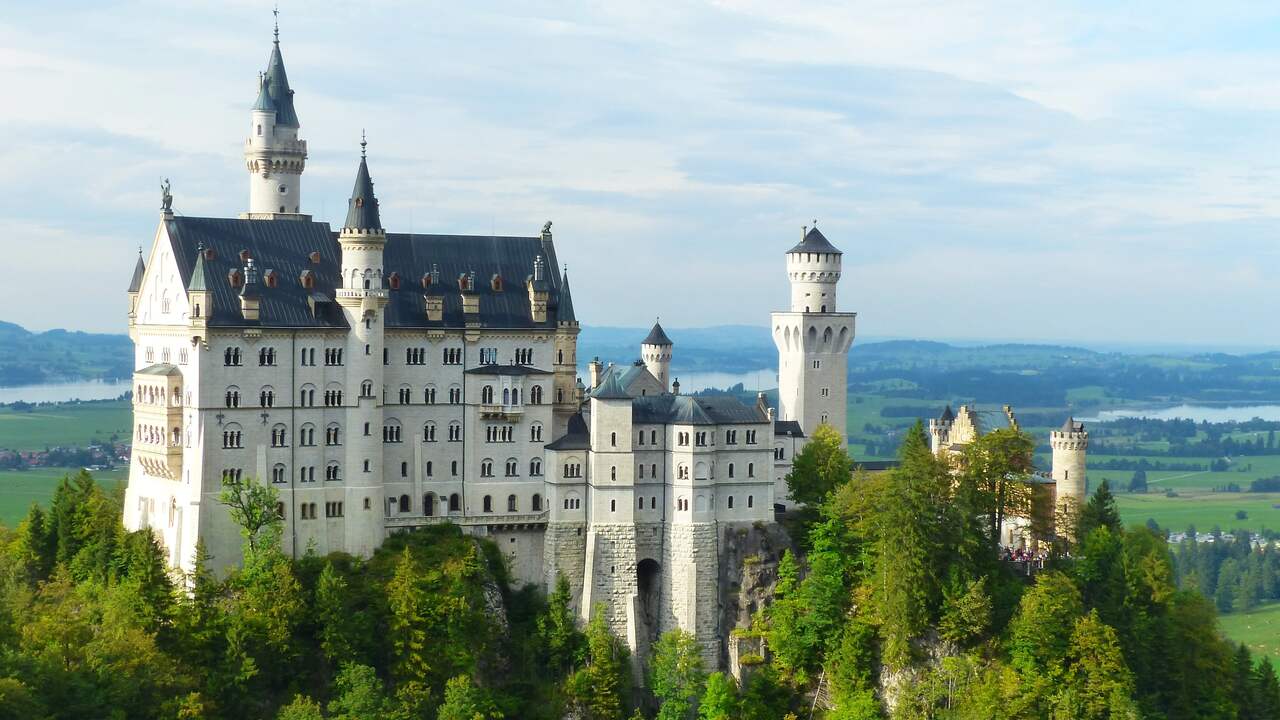 Most people know that not every count lives in a castle anymore.
But what is the financial position of the nobility nowadays?
Are they no longer naturally richer than the average Dutch person, or are they still?
What do they spend money on?
And: do they still honor the noblesse oblige;
the obligation of the nobility to make a social contribution?
Look at the Quote 500 and you will see very few noble names in it.
According to historian Jaap Moes, it is a process that has been going on for some time: "The financial position of the peerage changed about a hundred years ago under the influence of several factors. Agriculture and land ownership became less important due to the industrial revolution."
"The inheritance legislation was also amended, so that heirs paid higher taxes on their inheritance. Often an inheritance also had to be divided among several heirs so that assets were fragmented."
"With a runaway housing market, the young generation of nobility is still buying houses, not exactly starter homes."
John Töpfer, Adel foundation in the Netherlands
"After a few generations, powers evaporated by themselves", Moes explains.
"To counter this, the family estate was placed in a foundation in which heirs participated, for example, so that the estate in any case continued to exist."
'Young nobility still buys more expensive houses'
Isn't the nobility now more richer than 'normal' people?
According to John Töpfer, director of the Adel foundation in the Netherlands, that is not so bad.
"A survey among the nobility a few years ago showed that on average they still have a higher education, have a higher income and a more expensive house."
"And with a runaway housing market, the young generation of nobility is still buying houses, not exactly starter homes. An indication that there is still quite some capital," said Töpfer.
"Maybe not like in the past, when they were really the richest. But they are certainly not poor. The nobility is still
well to do
."
"In the past, noble people did not want to be paid for work, because money was common."
Marjolijn van Heemstra, baroness
The fact that their wealth is not so visible is partly due to a typically noble tradition, says Baroness Marjolijn van Heemstra.
"Generally speaking, not talking about money is the norm in a posh family. In the past, noble people didn't want to be paid for work either, because money was common. It has made me virtually ignorant about money, unfortunately."
"But things can be talked about for hours: the value of family possessions is important. For example, we have a book that contains all the family's cupboards, chairs, rings and paintings.
Things have their story
."
Töpfer recognizes this noble interest in things.
"There is great interest in, for example, what your own antiques are worth.
Between Art and Kitsch
is very popular."
See also: Rich people massively devoured online: 'Hunting caused by boredom'
'You may never consume on the capital'
And no matter how vulgar it may be: money is indeed important for the nobility, thinks Töpfer.
"In the sense of wanting to pass on the family capital to the next generations. You may live on returns, but you may never take advantage of it."
A lot of value is attached to the maintenance of any family houses and to being careful with the things.
Are there other things in which nobility differs in how they handle money?
"You don't see many modern status symbols such as sports cars," says the director.
"And you don't go to Dubai on holiday, but to Domburg in Zeeland, that has been happening for centuries."
One more thing that makes them different: the so-called noblesse oblige (nobility obligatory).
It is a noble custom to help the less fortunate.
Even today it is still honored, according to Töpfer.
"Many are members of the Order of Malta or the Johanniter Order and are committed to those who are less able to keep up with society due to illness, old age, disability or social isolation."
Does Baroness van Heemstra consider noblesse oblige important? "Yes. The more you have, the more you give. That seems like a good starting point for the world."