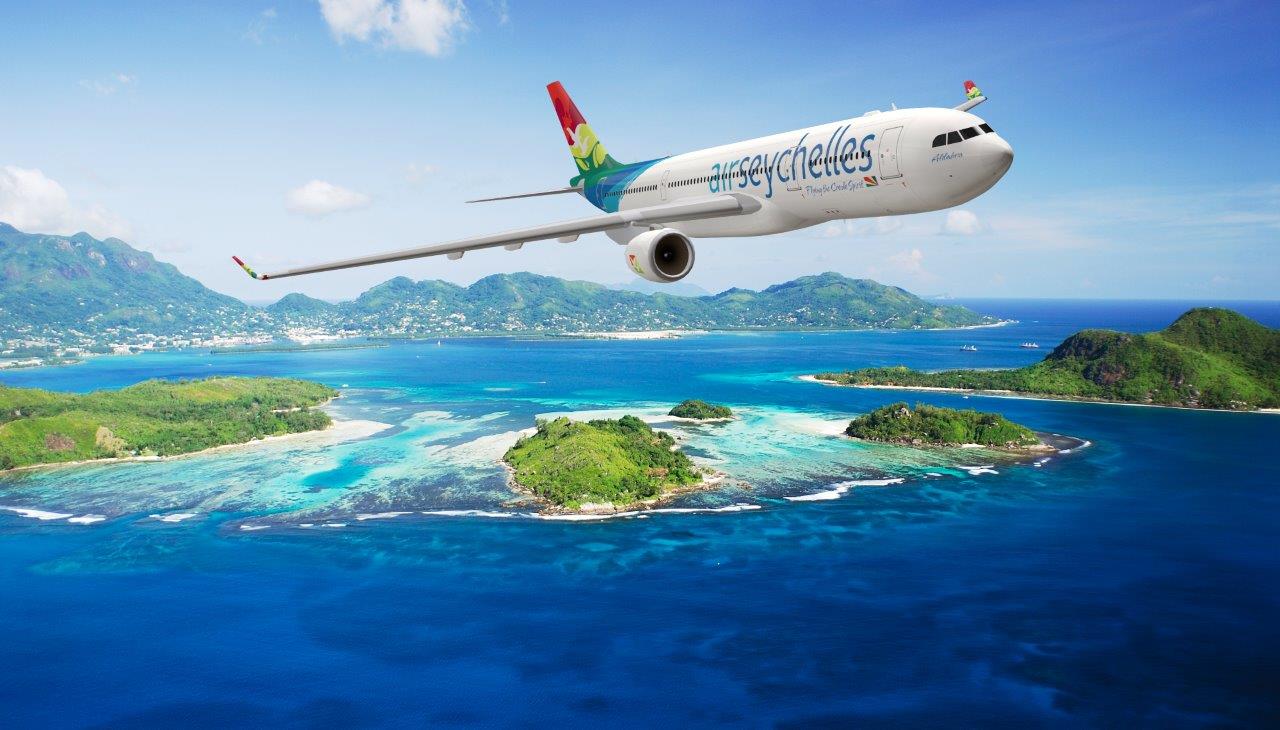 Air Seychelles will operate more flights from Dubai to the Indian Ocean paradise this July to provide travellers more choice and convenience when planning their Eid al-Adha holidays.
The weekly flights starting from 2 July until 24 July 2021 will depart from Dubai International Airport Terminal 3 on Friday mornings, returning from Seychelles International Airport every Thursday afternoon, providing visitors a full week of adventure in the Seychelles.To offer greater connectivity over the upcoming Eid break, the national airline of the Republic of Seychelles will operate an additional flight on 19 July 2021 from Dubai.
Economy Class travellers can take advantage of the attractive fares starting from USD343 (AED 1,259), whilst Business Class travellers can book their seats at the starting fares of USD1,020 (AED 3,743). All fares are inclusive of taxes.Flights are now on sale via Air Seychelles website at www.airseychelles.com and through travel agents.
Travelers to the popular holiday destination, irrespective of vaccination status, must have a negative COVID‑19 PCR test certificate taken within 72 hours, with completed mandatory Health Travel Authorization at seychelles.govtas.com prior to departure from Dubai.
With the average temperature ranging from 25 to 27 degrees Celsius in July, visitorscan look forward to a break from the Dubai summer heat. Island hopping between the main islands,Mahe, Praslin and La Digue, famous for their white sandy beaches and vibrant coral reefs,will ensuretourists experience a picturesque and memorable escape.
The flight schedule from Dubai Terminal 3 to the Seychelles from 2 July until 24 July, 2021 are as follows:
Flight
Origin
Destination
Depart
Arrive
Day
HM1015
Dubai
Seychelles
0800hrs
1230hrs
Friday
HM1016
Seychelles
Dubai
1415hrs
1845hrs
Thursday
Additional service to be operated on Monday, 19 July, 2021
HM1015
Dubai
Seychelles
0800hrs
1230hrs
Monday