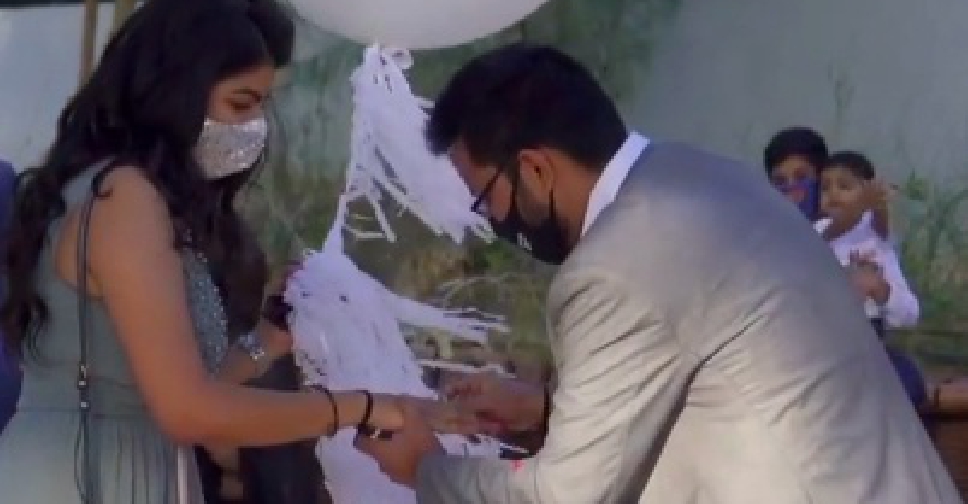 screengrab
Love is in the air! A young man has made history of sorts after he became the first to propose to his partner at the Expo 2020 Dubai site.
A video of the proposal posted on the Expo 2020 Dubai's official social media has won over hearts and set the perfect mood for Valentine's Day.
The couple, dressed in grey formals, is seen strolling down the site, when their family and friends make a special appearance.
Just as the woman tries to figure out what's going on, the man goes down on his knee and pops the big question: "Will you marry me?"
All teary-eyed, she nods in acceptance, as her man celebrates by copying Bollywood star Shah Rukh Khan's signature move.