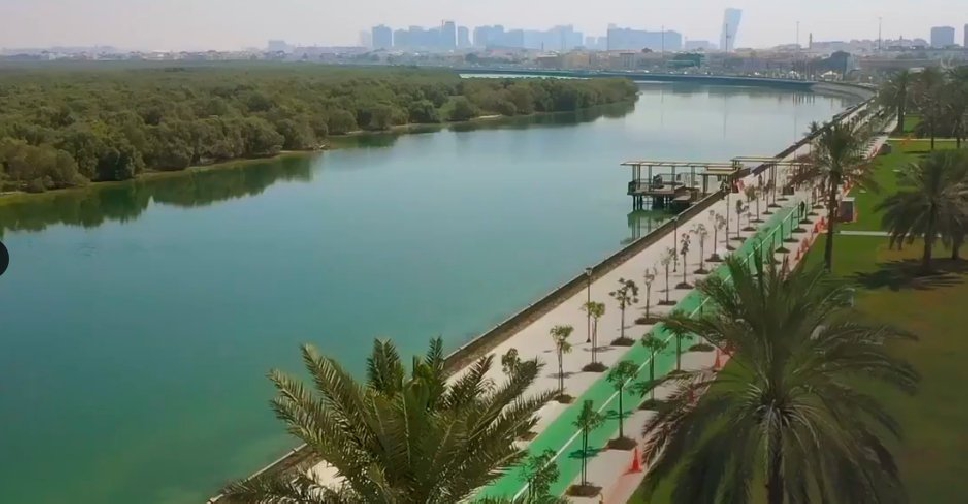 Twitter
Al Gurm Corniche, which overlooks Abu Dhabi's Mangrove National Park, has reopened with stunning new features.
A 3.5 kilometre shaded walkway and cycling track, dedicated exercise areas and a zone that captures the capital's history are some of the highlights.
It took two years for the city developers to give the Mangrove Waterfront, next to Sheikh Zayed Street, the facelift.
"Abu Dhabi's new waterfront destination that provides opportunities for exercise & relaxation amid the serenity of nature," described the capital's media office after posting a video of the main features.
The Al Gurm Corniche is open to the public 24|7.
دائرة البلديات والنقل – أبوظبي تدشن كورنيش القرم، أحدث الوجهات البيئية السياحية في مدينة #أبوظبي، والذي يمتد على مساحة 3.5 كيلو متر ويتضمن ممشى مظلل للمشاة، ومسار للدراجات الهوائية بالإضافة إلى مساحات للتعلم الترفيهي ومنصات للأنشطة البدنية. pic.twitter.com/FSMt18AHoU

— مكتب أبوظبي الإعلامي (@admediaoffice) February 25, 2021