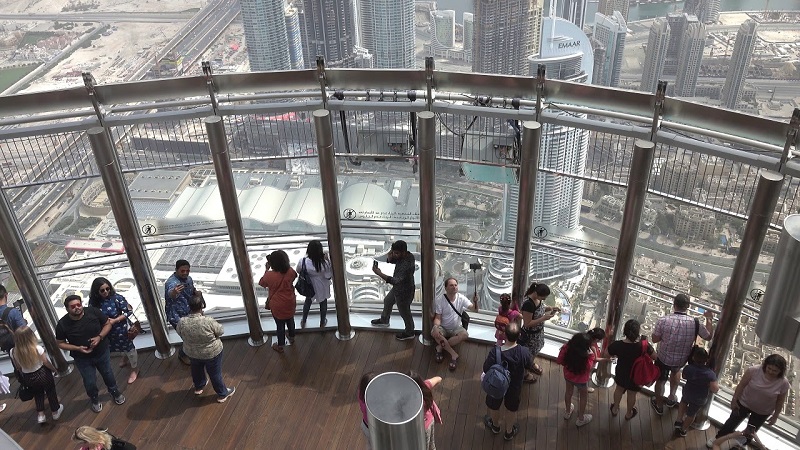 DUBAI is one of the world's most comprehensive and stunning tourist destinations. Various interesting experiences can be felt in the big city of the United Arab Emirates.
The city has sparkling lights and tourism innovations are always an attraction. Here are a number of unique experiences that can be experienced in Dubai:
Zipline
This activity is simply similar to flying fox. The XLine zipline is the most popular in town, but there's also one at Aventura Park. Dubai Marina is a prosperous part of the city, with the best shops, cafes and more.
Sand Ski
Dubai takes skiing to a whole new level with this amazing activity. Sandboarding and ski boarding are two of the most exciting things to do in the Dubai sands. The golden dunes are very inviting to play there.
Desert Safari
This is the best way to explore the desert in Dubai. Live like a Bedouin and spend a long time enjoying the sunset. Camel safaris can be done in many different countries, but Dubai offers the closest experience to desert culture. Camels are known as desert ships, and using them to navigate the desert is an ancient tradition.
Eat on high
Dubai is home to the highest-placed restaurants in the world. Mosphere is located above the Burj Khalifa, at an altitude of 422 meters above ground level. Visitors can get a beautiful view of downtown Dubai from here and enjoy a cup of tea or just a drink in the lounge.
Stroll in the park
A visit to the Dubai Miracle Garden is a fun activity for the whole family. The park is divided into different areas and there is always something new around every corner. There is Smurf Village, umbrella tunnel, lake garden, sunflower fields and more. Don't forget to visit the Butterfly Garden here. Moreover, there are 30 food and beverage outlets at Dubai Miracle Garden.
Desert Camp
Camping in the desert is one of the best experiences one can have in Dubai. Going to the desert and staying here is an experience that will never be forgotten. Don't worry, the tent has modern facilities that will make your stay comfortable. Sleeping under the stars in the open desert has a certain charm that is hard to ignore.
Shopping at Dubai Mall
Dubai Mall is special. This huge mall is a shopper's paradise and a day may not be enough for visitors to explore it. It is one of the largest malls in the world, covering 440,000 square feet. [sources/photo special]