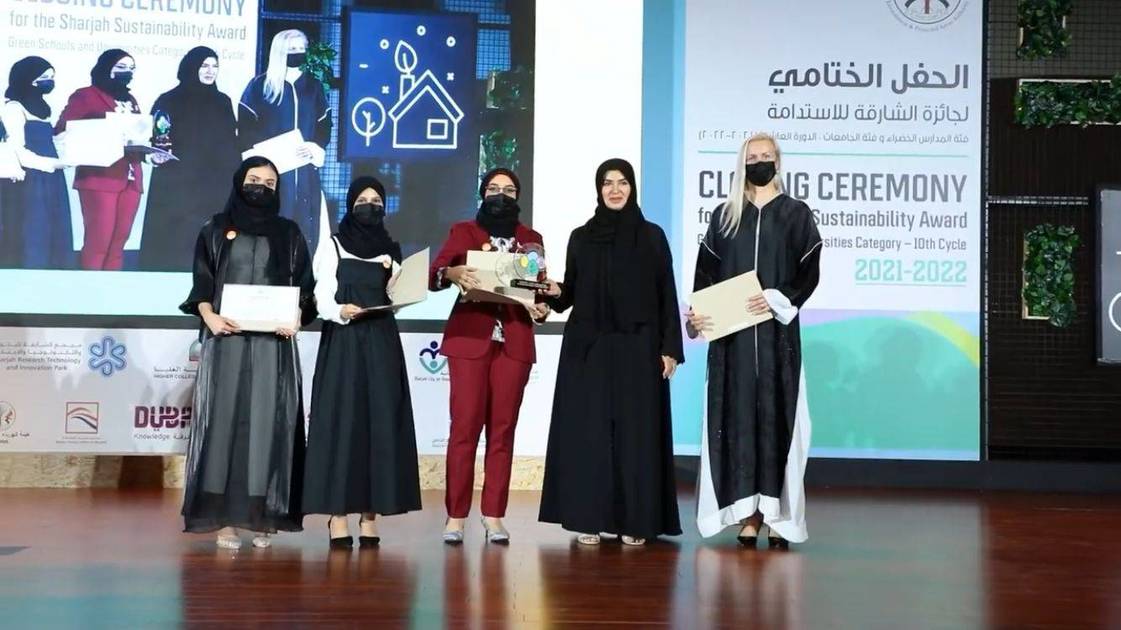 Sharjah: "The Bay"
Students from the College of Engineering at the University of Sharjah won first places in the Sharjah Sustainability Award in its tenth edition, organized by the Environment and Protected Areas Authority in Sharjah, for their scientific research, participating in the award's activities aimed at promote the concept of a sustainable green environment by engaging school and university students to develop their perceptions in various innovative projects.
In the Distinguished Student Team Award category, and in the field of scientific research for undergraduate students – Evaluative Scientific Research, students Khawla Ali Al Hammadi, Fawzia Adel bin Tamim and Amna Ibrahim, from the Department of Nuclear Engineering at the College of Engineering, and under the supervision of Dr. Donny Hartanto, where the research objective was subjected to the development of Accident-Resistant Fuel (ATF) technology to increase safety, improve the safety of nuclear power plants and increase the reactor's handling time in accident situations.
In Scientific Research for Bachelor Students – Applied Scientific Research, category Distinguished Student Team Award, won the students Afnan Hassan, Rawan Essam and Roaa Suhail, from the Department of Architecture at the Faculty of Engineering under the supervision of Professor Marta Bialco. for their research, which aims to preserve plants and protect them from extinction due to climate change in different regions of the country.
Regarding the field of scientific research for graduate students, the category Distinguished Student Team Award, it went to Ayat Jamal, Sham Miro and Reem Nassef, from the Department of Civil and Environmental Engineering, Faculty of Engineering, under the guidance of Dr. Walid Ziada and Dr. Muammar Abu Zweida, where the team presented a study on the impact of climate change on the selection of asphalt paving materials in the UAE, to improve the performance of the current and future road network and make it more sustainable and at a lower cost.