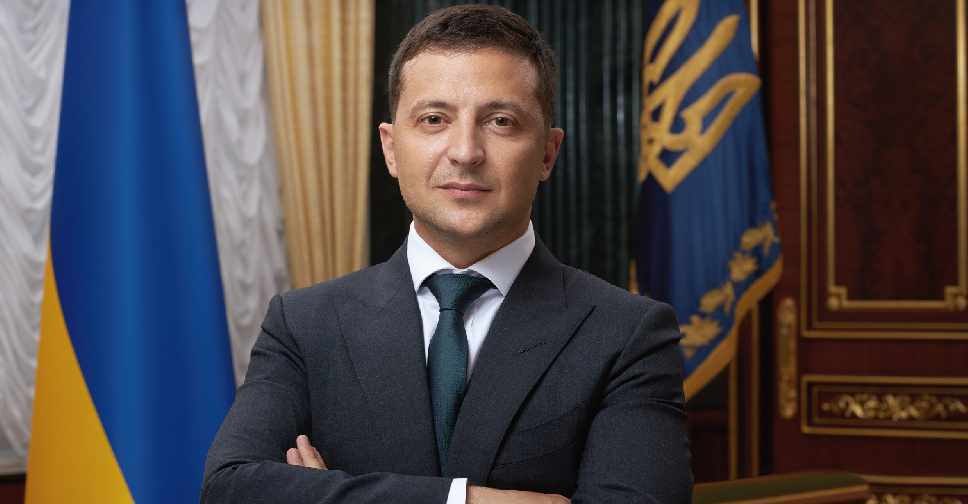 WAM
The Ukrainian President, Volodymyr Zelensky, has commended the UAE's work to fight the COVID-19 pandemic both at home and abroad during his first official visit.
In an exclusive interview with national news agency, WAM, Zelensky lauded the nation's "incredible efforts to fight coronavirus".
"The UAE provided assistance to many countries around the world and Ukraine will not forget the Emirati airplane, which ..delivered humanitarian aid to confront COVID-19 and .. helped many Ukrainians to get back home," he added.
The president was referring to the aid plane sent by the UAE to his country in April 2020, carrying 11 metric tonnes of medical supplies, benefitting 10,000 healthcare professionals. A total of 113 Ukrainian citizens were also repatriated on the flight.
"For this I would like to thank once again the leadership of your country," Zelensky reiterated. "Therefore, it is absolutely logical that the UAE is one of Ukraine's key partners in the Middle East region, and our country pays special attention to the development of relations with the UAE."
High-level Ukrainian delegations will take part in the upcoming events such as International Defence Exhibition and Conference 2021 and Expo 2020 Dubai.
He underscored that "despite all the difficulties caused by the coronavirus, the construction of the Ukrainian pavilion was completed in December last year and internal works are underway".
Ukraine's President noted the steady growth in trade with the UAE.
"The UAE is a reliable and important trading partner for Ukrainian companies. Currently more than 200 Ukrainian companies operate in the UAE," he said, adding that the countries' bilateral trade was valued at $1.07 billion in 2019.
Zelensky explained that traditional areas of cooperation have already been developed and agro-industrial products are the main exports from Ukraine to the UAE.
"Indeed, Ukraine can and will be the guarantor of the food security of the Emirates. Ukrainian black soils are well known all over the world, we are among the world leaders in the export of wheat, corn and barley," stressed the president.
The Ukrainian food exports to the UAE were valued at $252.2 million in 2019, mainly sunflower oil, rapeseed, eggs, poultry and wheat flour.
The President revealed that the Ukraine pavilion at Expo 2020 Dubai will symbolise food security.
"The architectural design of the pavilion embodies the idea of a wheat ear. Wheat is an important symbol for Ukrainians and the yellow colour on our flag symbolises the wheat field and readiness to contribute to world food security," he said.
Zelensky also welcomed the UAE's "achievements in space, including the successful mission of the Hope Probe."