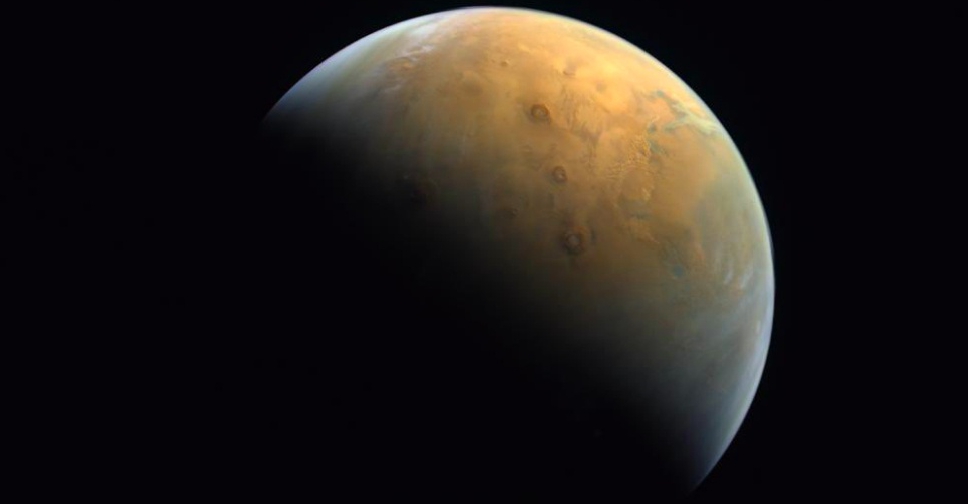 Twitter/HHShkMo
The UAE's Hope Probe has sent back the first image of Mars just a week after entering the orbit of the red planet.
The photograph was taken 25,000 km above Mars' surface.
His Highness Sheikh Mohammed bin Rashid Al Maktoum, Vice President and Prime Minister of the UAE and Ruler of Dubai, shared the image on his Twitter account.
"The first picture of Mars captured by the first-ever Arab probe in history, 25,000 km above the Red Planet's surface," he wrote.
من ارتفاع ٢٥ ألف كم عن سطح الكوكب الأحمر .. أول صورة للمريخ بأول مسبار عربي في التاريخ

The first picture of Mars captured by the first-ever Arab probe in history, 25,000 km above the Red Planet's surface pic.twitter.com/Qgh2Cn3JPF

— HH Sheikh Mohammed (@HHShkMohd) February 14, 2021