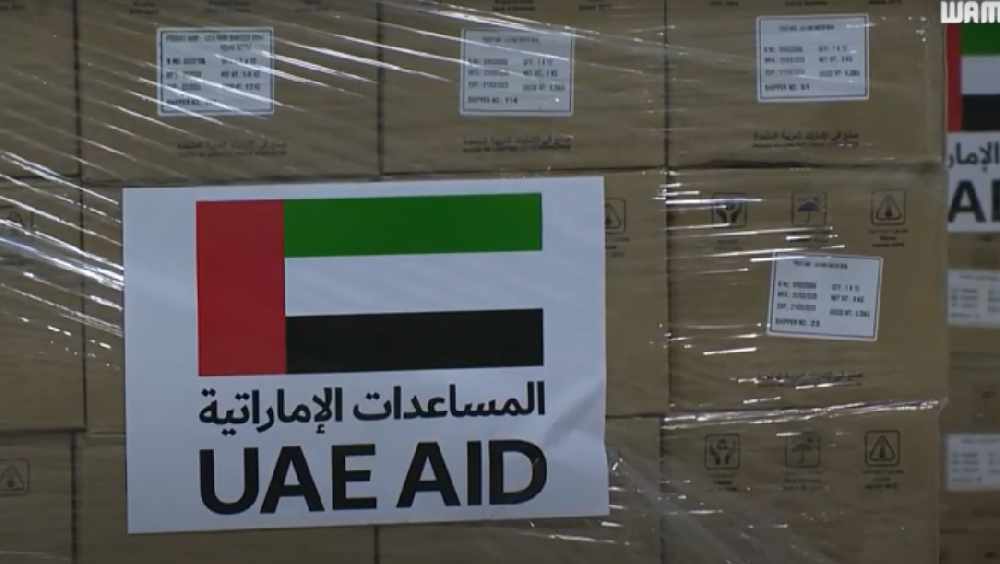 File Picture
The UAE has sent a special cargo containing medical supplies to help India battle a devastating second wave of coronavirus.
It comprised 157 ventilators, 480 Bilevel Positive Airway Pressure (BiPAP) machines (used to ease breathing difficulties) and other equipments used to treat COVID-19.
Arindan Bagchi, spokesperson of the Indian Ministry of External Affairs, thanked the UAE for the "generous gesture", adding that it will "take forward our warm, close and multi-faceted relations".
On Sunday, iconic buildings in the UAE lit up in colours of the Indian flag to express their solidarity, with messages of "Stay Strong India" flashing on roadsigns across Dubai.
#StayStrongIndia UAE extends support in the fight against COVID-19https://t.co/Wg3yga0UX8 pic.twitter.com/lGvWmqvxAh

— ARN News Centre (@ARNNewsCentre) April 30, 2021
Meanwhile, India's External Affairs Minister, Dr. S Jaishankar, also expressed his gratitude for UAE's support.
During a telephone conversation on Sunday, His Highness Sheikh Abdullah bin Zayed Al Nahyan, Minister of Foreign Affairs and International Cooperation, expressed full solidarity with India during these challenging times.
On Friday, India posted another daily record rise in COVID-19 numbers at 386,452.
Meanwhile, deaths from COVID-19 jumped by 3,498 over the last 24 hours, the country's health ministry data showed.