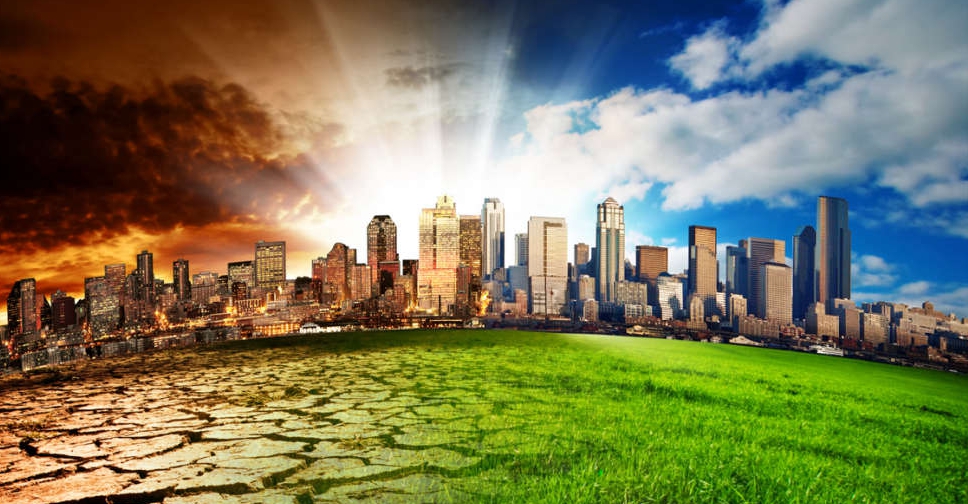 WAM
The UAE's Minister of Climate Change and the Environment, Mariam bint Mohammed Almheiri, has underlined the need to include all sectors of society to advance sustainable development and fight climate change.
Speaking at a Ministerial Meeting on Implementation, held in the Danish capital Copenhagen, the Minister highlighted The UAE Net Zero by 2050 Strategic Initiative which prioritises the country's climate ambitions.
Almheiri pointed out that global temperature increases confirms the need to focus on sustainability, and adaptive projects, to reduce or possibly eliminate the costs of dealing with future climate change.
She added that to encourage such forward-looking investments, the UAE's introduced several national policies and initiatives, including the UAE Sustainable Finance Framework, the Dubai Declaration on Sustainable Finance, and the Abu Dhabi Sustainable Finance Declaration.
Almheiri presented several strategic initiatives launched by the UAE with the aim of mitigating the impacts of climate change at the local level and enhancing adaptation, including increasing its mangrove-planting target from 30 million to 100 million by 2030. Mangrove forests protect coasts from rising sea levels and storm surges, serve as effective carbon sinks, and provide critical habitats for biodiversity.
In addition, she highlighted the country's role in fast-tracking the clean energy transition by driving the deployment of renewable energy solutions locally and globally.
Discussing attempts to limit global warming to 1.5 celsius, Almheiri outlined the UAE's experience that involves increasing its greenhouse gas (GHG) emission reduction target, submitted in December 2020, and launching the UAE Net Zero by 2050 Strategic Initiative.
She said "improving access to finance, accelerating technology adoption, and promoting innovation are the most important enablers that contribute to achieving a qualitative shift to enhance climate efforts and reduce emissions to limit global warming to 1.5 C."
The May Ministerial Meeting on Implementation provides an open platform for ministerial discussions on climate in preparation for the 27th UN Climate Change Conference (COP27) that will take place in Egypt in November 2022. The event is hosted by Denmark and co-chaired by the UK and Egypt as the respective current and incoming COP presidencies.