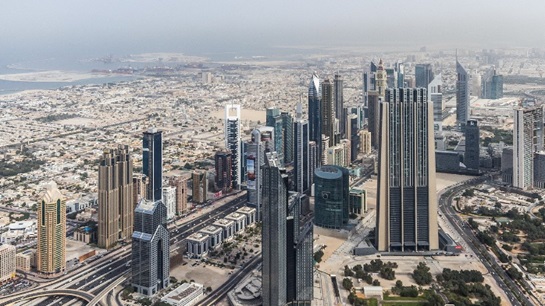 Reskilling efforts in the insurance industry in the UAE are in their early stages, with emerging support from the Chartered Institute of Insurance. The government is keen to promote local actuarial skilling, says Zurich Insurance Group in its "Shaping A Brighter Future of Work" report released last month.
Reskilling at Zurich in the UAE
The report says that Zurich Dubai uses Zurich Group's global training programmes on increasing exposure to new technologies and capabilities that are available across the insurer's other markets. Within Zurich Dubai, more flexible customer relations are being developed as an in-house capability.
Impact of COVID-19 on reskilling
COVID-19 indirectly brought about a focus on skills at Zurich Dubai in two ways:
First, rather than recruiting new staff to replace those lost by natural attrition, existing roles were stretched to fill gaps. Reskilling and upskilling were on an ad hoc basis to help bridge these gaps, rather than through a systematic programme.
Second, because Zurich Dubai is fully intermediated, it typically relies on face-to-face contact between intermediaries and buyers, but this could not take place during the pandemic. COVID-19 ushered in a refocus on the ability to go direct to consumer, so Zurich Dubai had to develop and enhance its workforce's existing skills in order to build capabilities in this space. This was not intentional, but it forced the company to recognise a gap in its range, and an opportunity to upskill and develop capabilities that it did not previously have.
Insurance industry-wide programmes
Both the insurance regulator and the industry are working to improve standards. As the UAE is a young country at only 50 years old, the market for insurance is still developing. The Chartered Institute for Insurance (CII) has a relatively new office in the UAE, with a focus on developing the property and casualty segments of the market. Insurance companies do contract third party providers for reskilling and upskilling, whether in the region or globally. Where companies in the UAE historically looked towards Europe and the US for leadership in such areas as skilling, the industry's focus is increasingly shifting to China and Asia more generally for expertise and know-how.
Government policies and programmes
Skilling for the local population is not a central concern of government in the UAE, which nonetheless has created freedom within the business environment for expatriate workers to look after their own needs. The insurance regulator, the Emirates Insurance Association, is pushing the industry to recruit Emiratis in order to develop and upskill their own domestic workforce, particularly actuaries.
Rather than at a national level, a handful of quasi-government entities offer skilling. Within the Dubai International Financial Centre (DIFC), the FinTech Hive is actively looking at promoting companies in this space as well as upskilling and mentoring
The "Shaping A Brighter Future of Work" report is the result of research collaboration between Zurich Insurance Group and the Smith School of Enterprise and the Environment, University of Oxford. It offers insights, gathered from interviews with Zurich senior leaders in 17 insurance markets worldwide including the UAE, into how COVID-19 is reshaping the landscape of reskilling, awareness of and action on retirement savings gaps, the market for insurance, and the relationship between public and private provision of vaccines and other protections against the virus's spread.