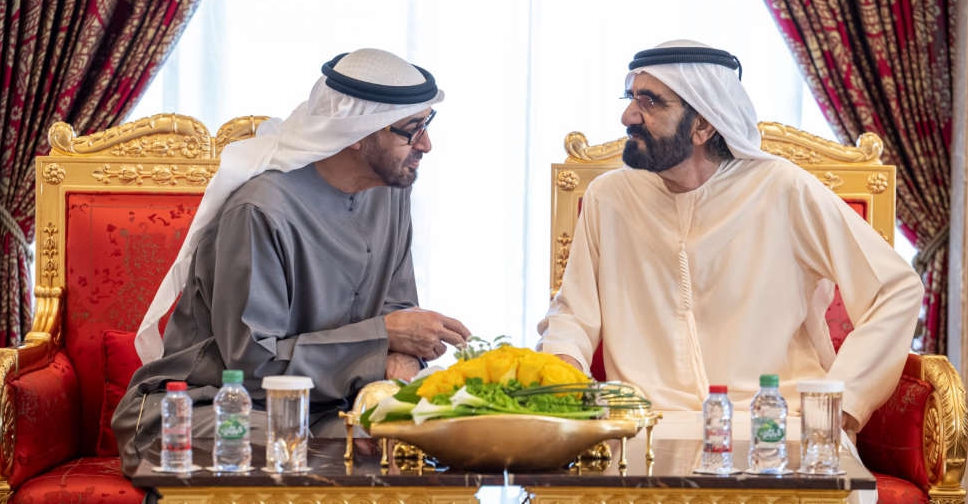 WAM
President His Highness Sheikh Mohamed bin Zayed Al Nahyan today visited His Highness Sheikh Mohammed bin Rashid Al Maktoum, Vice President and Prime Minister of the UAE and Ruler of Dubai, discussed ways to support and empower the people of the UAE.
During the meeting, which took place at Zabeel Palace, the leaders reviewed a number of issues related to enhancing the comprehensive development drive that the country is witnessing.
They affirmed that the UAE is "forging ahead with confident steps towards delivering the future for its people and generations to come".
They noted that that nation-building and ensuring a decent life for the UAE people were at the heart of the Founding Fathers' concerns out of their solid belief in the vital role played by the UAE citizens in ensuring sustainable development and preserving national gains.