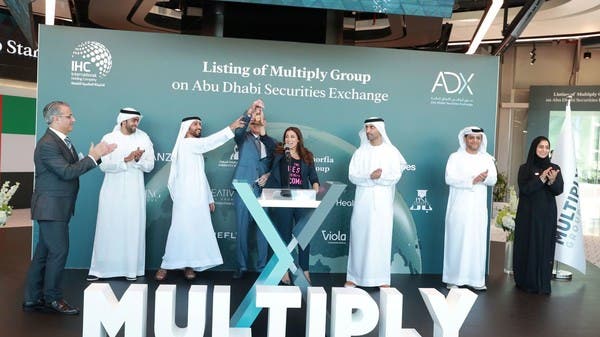 Group CEO said Multiplay Holdings In Abu Dhabi, today, Friday, the company, in which Global Holding is a major shareholder, will spend 3.1 billion dirhams ($ 845 million) it raised when it was listed last month on deals aimed at expansion.
Multiplay was established in 2003 as a communications agency and was acquired by Global Holding in 2020 before being listed on the Abu Dhabi Stock Exchange.
The global holding company, chaired by National Security Adviser Sheikh Tahnoun bin Zayed Al Nahyan, is one of the most valuable listed companies in the UAE.
MultiPlay describes itself as a "tech-focused holding company" whose units also include refrigeration and driving-education businesses, as well as spa services.
The company's CEO, Samia Bouazza, said that the majority of the aforementioned amount will be spent on investments and acquisitions, and will be "almost evenly distributed" across all business units.
"We are very bold and we are looking very aggressively for good opportunities," she added, adding that the company is considering several deals in Europe. "The time frame will be determined as soon as opportunities arise," she said.
Multiplay announced at the end of December that it would invest 275 million dirhams in Getty Images, ahead of an expected merger this year between the media company and a special purpose acquisition company.