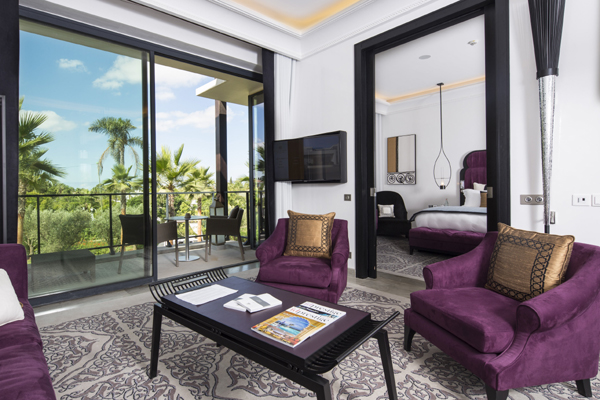 The UAE-based hospitality management company H'Mark Hosts has been rebranded as STORY Hospitality, heralding the group into a new era with a superior level of performance, expansion and positioning.
STORY Hospitality is an integrated and innovative hospitality management platform that aims to deliver the best service culture, providing a transformative and inspired guest experience, said a statement.
Founded in 2015, by Abu Dhabi Capital Group as its hospitality business vertical, the business is building upon its successful record with a new name and visual identity that better reflects its dynamic management services and sustainable solutions, it said.
STORY Hospitality will serve as the umbrella parent marque bringing a full suite of options to travellers and visitors with two different hotel brands: STORY Hotels & Resorts for the 5-star concept as well as CUE Hotels, a 4-star lifestyle brand. The new identity aims to deliver inspiring transformational hospitality, allowing guests to find a new perspective from their travels and experience the world in a new way, through exceptional service and stimulating surroundings, coupled with modern and sophisticated spaces.
STORY Hospitality boasts a stunning collection of hotels and resorts in key capital cities in Europe, Middle East and some African territories in the upscale and luxury segments.
Claudio Capaccioli, CEO, STORY Hospitality, said: "We are pleased to announce the launch of STORY Hospitality, a world of inspiration for affluent travelers. At STORY Hospitality we believe that a parity offering is not enough. We aim to create hospitality experiences that embrace progress, inspiration, and that challenge the norm. We seek to add something meaningful to our guests' travel experience so that their inspiration comes not just from the destination but also from their hotel stay."
Currently, STORY Hospitality has 495 rooms spread across five properties located in Dubai, Rabat, Podgorica and Seychelles. It intends to develop and manage new projects in key capital cities and touristic destinations and plans to operate four additional properties within the next 24 months. By 2025, STORY Hospitality aspires to manage 12 properties across the globe.
"At both STORY Hotels & Resorts and CUE Hotels we value bold architecture, imaginative art, and vibrant cuisine as ways to bring guests ever closer to one another and to the riches of the world around them. Our operating beliefs are unique, we aim to inspire guests — to ignite new passions and to prompt new dreams, so we create transformative experiences. We want guests to be surprised by how they see, how they feel, and how they think after staying with us," added Capaccioli.
The soft launch of the new brand started with the opening of STORY Rabat in September 2020, CUE Podgorica in January 2021 and STORY Seychelles in February 2021.
In Seychelles, STORY Hospitality has further expanded with the addition of Fisherman's Cove Resort in Seychelles, the very first hotel which marks the origin of the hospitality industry in the archipelago that will reopen its doors in March 2021. – TradeArabia News Service