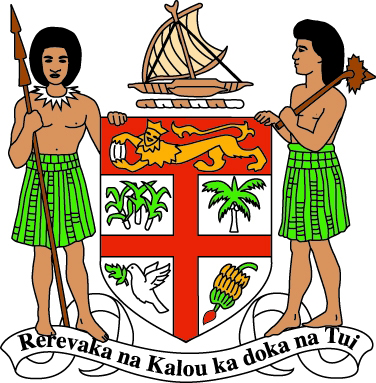 Fiji's recent collaboration with the United Arab Emirates (UAE) has enhanced bilateral relations between the two nations by providing opportunities for advanced engagements in support of the work of Fiji Embassy in Abu Dhabi (FEAD).

The Government of UAE recently presented the 2021 Annual Grant cheque of AED500,000 equivalent to FJ$279,106 to the Embassy of the Republic of Fiji in Abu Dhabi.

The grant cheque was presented to Fiji's Ambassador to UAE, Mr. Naipote Katonitabua from Mr. Ahmad Al Shamisi, Director of Diplomats Affairs Department of the UAE Ministry of Foreign Affairs and International Cooperation.

Ambassador Katonitabua conveyed his sincere appreciation to the Government of UAE and its people for the timely assistance and support rendered to FEAD.

The Grant is provided by the Government of United Arab Emirates, following its commitment to support the operations of Fiji Embassy in Abu Dhabi, since the Embassy's establishment in 2012.

This collaboration reaffirms Fiji's and UAE's unwavering commitment to advancing global solidarity and mutual interests to elevate their bilateral engagements and cooperation at all levels.

The UAE government also supports the Fijian Government's pursuit of providing alternative energy supply through funding of a renewable energy project worth US$5m which, eventuated from the Solar Project Agreement signed between the two Governments in 2014.