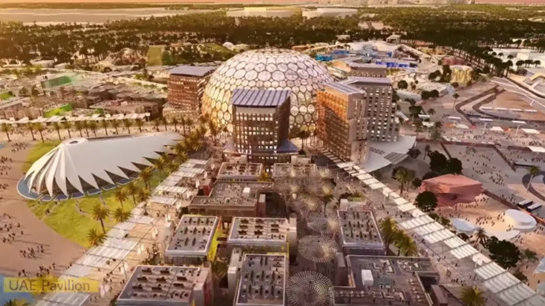 The upcoming Expo 2020 Dubai event will see a short-term surge in insurance demand, with more people requiring a whole range of solutions for the duration of their stay, experts say.
Mr Georges Chidiac, EVP and GM of the regional insurer Damana, told Khaleej Times, that with Expo shining the spotlight on future technologies such as self-driving cars, smart home solutions, and other new and emerging trends, there could be a raft of new business lines for insurers to explore.
The more immediate benefits of Expo, though, will be in the population uplift, he said. "For example, say even 2-5% of those who visit the country for the Expo decide to stay and set up business or make the UAE their home, it is a whole new audience that will need insurance solutions across multiple business lines."
Asked to elaborate on the impact of the COVID-19 pandemic on the insurance landscape in the UAE, Mr Chidiac noted that a key challenge faced by the industry is the rise in demand for telemedicine and the speed at which insurers can adapt to this change.
In this arena, insurers face two main challenges: firstly, how to include telemedicine in the list of services covered at an adequate tariff; secondly, the lack of information and data in relation to telemedicine.