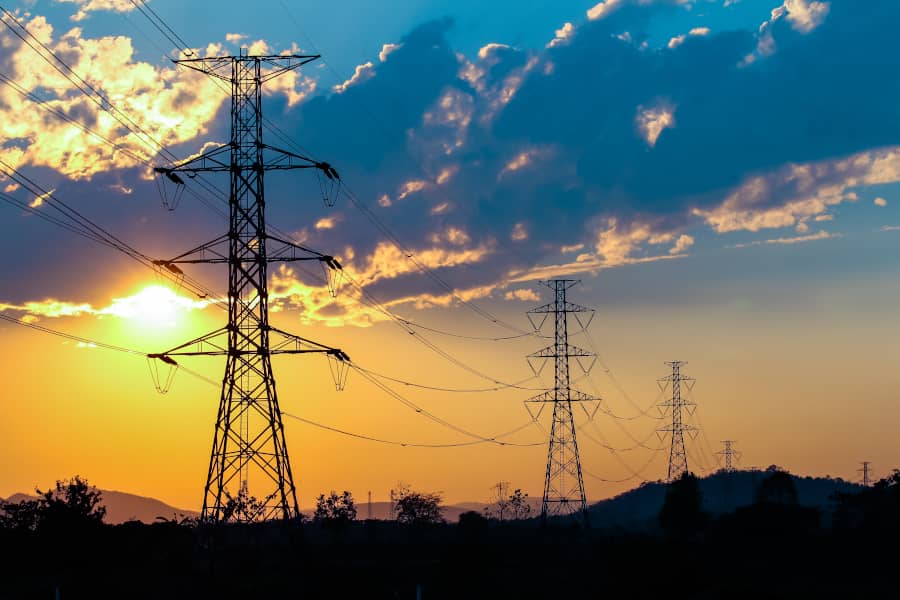 16 May 2021
A message from H.E Suhail al-Mazrouei, UAE Minister of Energy & Infrastructure (MOEI), will open Middle East Energy 2021 on 17 May at 11am (Gulf standard time)
H.E Suhail al-Mazrouei, UAE Minister of Energy & Infrastructure (MOEI), will open Middle East Energy 2021 on 17 May at 11am (Gulf standard time).
The opening video message will kickstart a four-week online programme packed with addresses, interactive webinars and technical seminars from leading public and private sector entities in the global energy sector.
Following the message from Al-Mazrouei, there will be a series of high level addresses from HE Yousif al-Ali, assistant undersecretary for Electricity, Water & Future Energy, MOEI, Farid al-Awlaqi, Executive Director, generation at Taqa, David Rennie, Scottish Development International (SDI), Mohammed Angawi, United Nations Environment Programme (UNEP) and a presentation from Eva Ramos Torreblanca, director of environmental analysis and economics, Environment Agency, Abu Dhabi.
The first week, running from 17-19 May, will focus on renewable and clean energy, with insights, debate and technical seminars from experts in the public and private sector from across the globe.
The first panel discussion, taking place at 14.00 (Gulf standard time) on 17 May, will discuss the key trending topic of clean hydrogen – regarded as the game-changer for the energy transition. Moderated by Frank Wouters, a panel of experts including Malcolm Cook, Thyssen Krupp, Professor Ad van Wijk, Delft University, Michelle Davies, Eversheds Sutherland and Denis Thomas from Cummins will discuss the prospects and opportunities and challenges for establishing a global green hydrogen market.
The adoption of green hydrogen in the Mena region will be explored more in-depth by Cornelius Matthes, CEO of DII Desert Energy, and Tarik Hamane, managing director, head of development, Masen, on 18 May at 11.00 before Turki al-Shehri, CEO of Engie for Saudi Arabia, and Rory McCarthy, chief commercial officer, Yellow Door Energy, will discuss the transition to net zero at 12.00 (GST).
With ambitious clean energy and hydrogen projects being unveiled at a rapid rate, how these schemes will be financed is a critical issue for governments and the private sector. At 15.00 (GST) on 18 May, a host of international experts will discuss the financing mechanisms available for clean energy schemes and the role of green finance in delivering renewables and sustainable infrastructure. Panelllists include Joao Duarte Cunha, African Development Bank (ADB), Gabriel de Lastours (EBRD) and Rajit Nanda, Acwa Power.
GE's global nuclear leader Frederic Wiscart will be discussing the role of nuclear power in the energy transition in a special interview with Energy & Utilities Editor Andrew Roscoe.
On 19 May, integrating renewables into electricity infrastructure will open the panel discussions at 11.00 (GST). Ian Williamson, Chief Project Delivery Officer, The Red Sea Development Company, will provide an insight into one of the most exciting projects in the Middle East, which will provide 100 per cent clean energy from the world's largest battery capacity of 1GW.
Joining Ian on the panel, will be Ali Zerouali, Moroccan Solar Energy Agency (Masen), Ahmed Mousa, PSEG and Didier Wesoly from Geostock to talk about some of the most exciting projects and technologies shaping the energy transition.
At 14.00 (GST) on 19 May, Mohamed Bou-Zeid, Vestas, and Feng Zhao, Global Wind Energy Council (GWEC) will explore the opportunities for wind power across the Middle East and beyond.
In addition to high-level panel discussions, some of the world's leading clean energy companies will be providing insights into some of the leading technologies, trends and projects providing clean energy across the globe.
Companies providing insight include Enerwhere, Jinko Solar, Brady, Cummins, Yellow Door Energy, Siraj Power and TUV Rheinland.
To find out more about the agenda and other companies participating please register for the event here
Want more Energy & Utilities insight?
Free energy tutorials at your fingertips this May and June with Middle East Energy Online
Be confident in finding the inspiration you need to navigate the energy evolution. Be energised by 40 hours of free virtual seminars, tech demos, case studies and thought leadership, to help you find the answer to your project challenges, only through Middle East Energy 2021. Plus, discover over 150 renewable and clean energy, transmission & distribution, critical & backup power and energy consumption & management suppliers and solution specialists, from solar and green hydrogen to automation solutions, EV controls, plus switchgears and components.