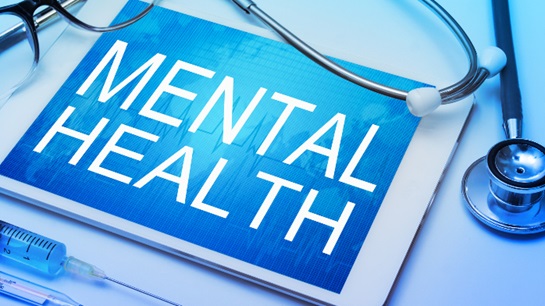 The demand for medical insurance policies covering mental health issues has increased during the COVID-19 pandemic.
This is because the number of people requiring psychiatric help is on the rise. It can be attributed to the direct and indirect effects of the pandemic and the increase in the awareness of the people regarding mental health, reported Khaleej Times.
Dr Arun Kumar K, specialist psychiatrist, Aster Clinic, Bur Dubai & Aster Hospital, Qusais, said, "There has been an exponential rise in people with anxiety disorder including panic disorder, depression and people presenting with unexplained medical symptoms and insomnia. Many patients who were on existent treatment for psychotic illness or mood disorders too have experienced flare-ups due to the current stressful scenario."
Last year, academics from the University of Sharjah, Zayed University and the United Arab Emirates University conducted a wide-ranging study on the psychological impact of COVID-19 on the resident population. The results, published in March this year, were an eye-opener. Of the 4,426 people surveyed on various social media platforms, more than a third felt their mental health had deteriorated during the pandemic. About 36% reported increased stress due to work, home or financial matters.
Dr Katrina Hassan, chief medical officer of the care management delivery system provider, Trudoc24x7, said, "Statistical medical data shows depression and mental-related issues are the second-most diagnosed medical conditions in 2021 and expected to be first most common diagnosis by 2023."
However, high insurance premiums, low coverage, travel restrictions deter patients from seeking treatment. Those who do pay out of pocket for the treatment.
"Most of the insurance companies do not cover psychiatric conditions. A handful of them cover or provide reimbursement," says Dr Naresh Kumar Dhar, psychiatrist, Prime Medical Center Jumeriah.
"Based on the clinic experience less than a third of the outpatient visitors have their consultation covered by insurance and others have to pay in cash," said Dr Arun Kumar K, specialist psychiatrist, Aster Clinic, Bur Dubai & Aster Hospital, Qusais.
Common mental health issues for which patients seek medical help include anxiety disorder, panic disorder, insomnia, depression, obsessive compulsive disorder (OCD), stress-related issues, marital problems, family dynamics issues, gadget addiction, and attention-deficit hyperactivity disorder (ADHD).
Changes in Dubai
To alleviate the problem, on 7 July this year, the Dubai Health Authority announced that mental health and psychiatry benefits will be included in the Essential Benefit Plan (basic medical plan with minimum mandatory health benefits only for low salary band individuals). There is an annual limit of AED10,000 ($2,722) per annum with a 20% co-payment requirement.
"This will come in effect within two months of the circular date and will be a game changer for the utilisation of mental health services in the region," said Dr Hassan.
Shiv Gupta, co-founder, MyMoneySouq, a financial product marketplace in the UAE, said, "All the insurance companies like AXA Insurance, RAK National Insurance, ADNIC and Union Insurance, which have partnered with the DHA and provide the EBP will have mental health cover as well."
The Thiqa free healthcare programme by the Abu Dhabi government has been offering mental health coverage for a few years now.