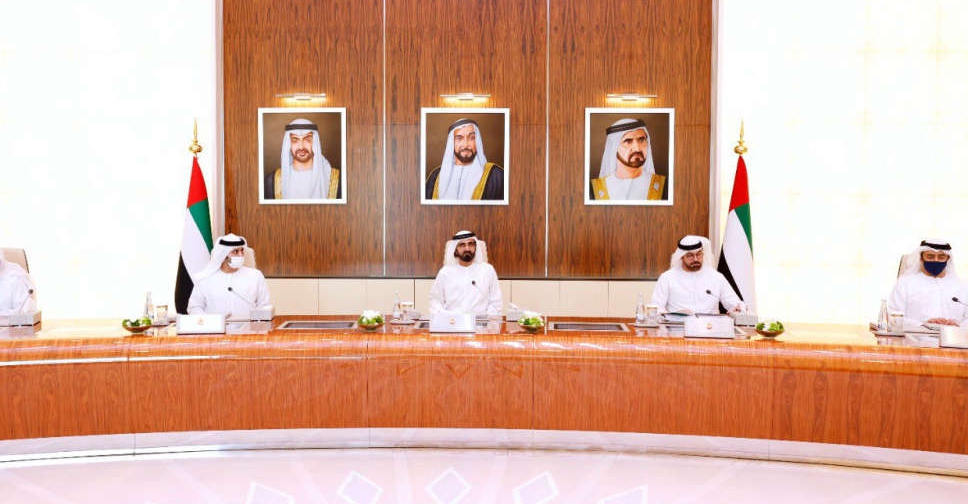 @DXBMediaOffice/ Twitter
The UAE Cabinet has asked all ministries and federal departments to submit their development proposals in the next 50 days.
They have also been told to double their efforts to complete national projects, and to draw inspiration from President His Highness Sheikh Mohamed bin Zayed Al Nahyan.
This came during a cabinet meeting on Wednesday, which was chaired by His Highness Sheikh Mohammed bin Rashid Al Maktoum, Vice President and Prime Minister of the UAE and Ruler of Dubai.
The ministers pledged allegiance to the country's third President and his efforts to lead the nation.
وأكدنا خلال جلستنا الأولى بأن المرحلة القادمة في الحكومة الاتحادية تتطلب مضاعفة للجهود .. وتسريعاً للمشاريع الوطنية الكبرى .. ونطلب من كافة الوزارات والجهات الاتحادية رفع مقترحاتهم التطويرية لمجلس الوزراء خلال الخمسين يوماً القادمة.. pic.twitter.com/2MKrKI1zbA

— HH Sheikh Mohammed (@HHShkMohd) June 8, 2022
كما أكدنا خلال جلستنا بأن مجلس الوزراء كان وسيبقى سنداً وعضيداً وفريقاً لرئيس الدولة حفظه الله في قيادة الخمسين القادمة وفي مهمته الوطنية الكبرى في ترسيخ أسس الاتحاد … وتمكين مؤسساته.. وتعزيز منجزاته ..وتوفير الحياة الكريمة لشعب الاتحاد..حفظ الله دولة الامارات ورئيسها وشعبها pic.twitter.com/V3yH5hTXV7

— HH Sheikh Mohammed (@HHShkMohd) June 8, 2022