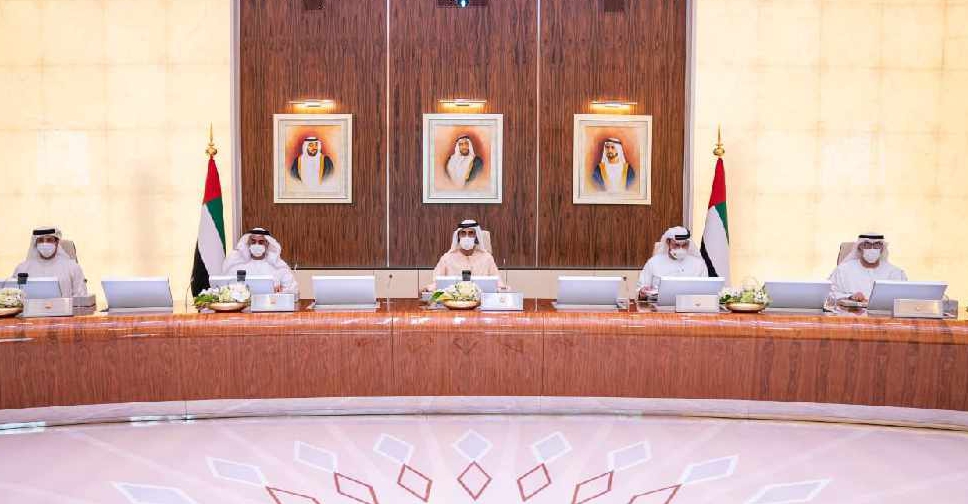 @DXBMediaOffice/ Twitter
The UAE Cabinet has approved a national strategy aimed at placing the country among the best in the world for attracting and retaining talent.
The Cabinet, headed by His Highness Sheikh Mohammed bin Rashid Al Maktoum, Vice President and Prime Minister of the UAE and Ruler of Dubai, also reviewed preparations to host Expo 2020 Dubai, starting in October, with the participation of 190 nations.
"After 10 years of hard work, 230,000 workers, Expo 2020 will kick off after 170 days, and we are ready to welcome the world at Expo 2020 Dubai," said His Highness.
"The success of the Expo after the pandemic will be a success for the world and optimism for global recovery," added Sheikh Mohammed.
All federal ministries have been instructed to play leadership roles during the Expo to expand international co-operation and contribute to key issues on the agenda.
A new policy to enhance UAE exports was also approved, in addition to amendments to the country's tax and insolvency laws, making it easier for businesses.
The Cabinet meeting was held at Al Qasr Al Watan Palace in Abu Dhabi.
.@HHShkMohd chairs a cabinet meeting, approves a national strategy to attract and retain talent & ensures readiness to host Expo 2020 Dubai, which will take place in October, with the participation of 190 countries. pic.twitter.com/KWdp4bzw0N

— Dubai Media Office (@DXBMediaOffice) April 14, 2021
UAE Cabinet chaired by @HHShkMohd also approved new policy to enhance #UAE exports and increase the contribution of national commodities to 50% of total exports, by opening up new channels and concluding agreements with strategic markets across the world. pic.twitter.com/Wiac93wo0e

— Dubai Media Office (@DXBMediaOffice) April 14, 2021