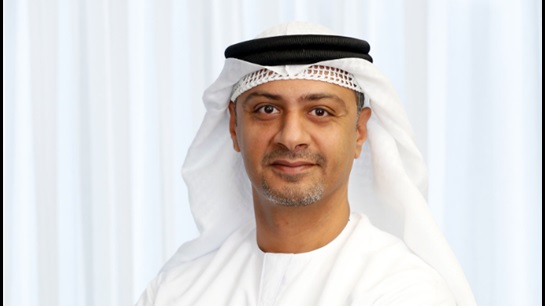 Dubai National Insurance and Reinsurance (DNIR), a publicly listed company on the Dubai Financial Market (DFM), has appointed Mr Abdulla Al Nuaimi as CEO wef 11 April 2021.
With more than 25 years of experience in the government and private sectors, Mr Al Nuaimi holds an EMBA degree in Leadership & Business Management from Wharton Business School of the University of Pennsylvania. He was the Director of Operations and International Cooperation at Etihad Credit Insurance. Prior to that, he served for nine years as the EVP-Shared Services in Abu Dhabi National Insurance Company.
Mr Khalaf Ahmad Al Habtoor, chairman of DNIR said, "We selected Abdulla Al Nuaimi to lead DNIR after careful deliberation and from a pool of highly qualified candidates, trusting that he will add great value to the business in these challenging times and lead its strategic development. With his vast proficiency, Al Nuaimi is the right candidate to achieve the goals set by the board for DNIR and protect shareholders' interests.
"2020 was a challenging year for the insurance industry, both in terms of growth expectations and business continuity, but we've navigated the challenges with determination and foresight."
DNIR has announced a full-year net profit of AED55.073m ($15m) for 2020, despite it being a challenging year with the emergence of COVID-19. Shareholders have approved a cash dividend of 30% amounting to AED34.65m.
DNIR, established in 1991, is headquartered in Dubai and has operations across the UAE. It offers a wide range of general, life and health insurance solutions to corporates and individuals.