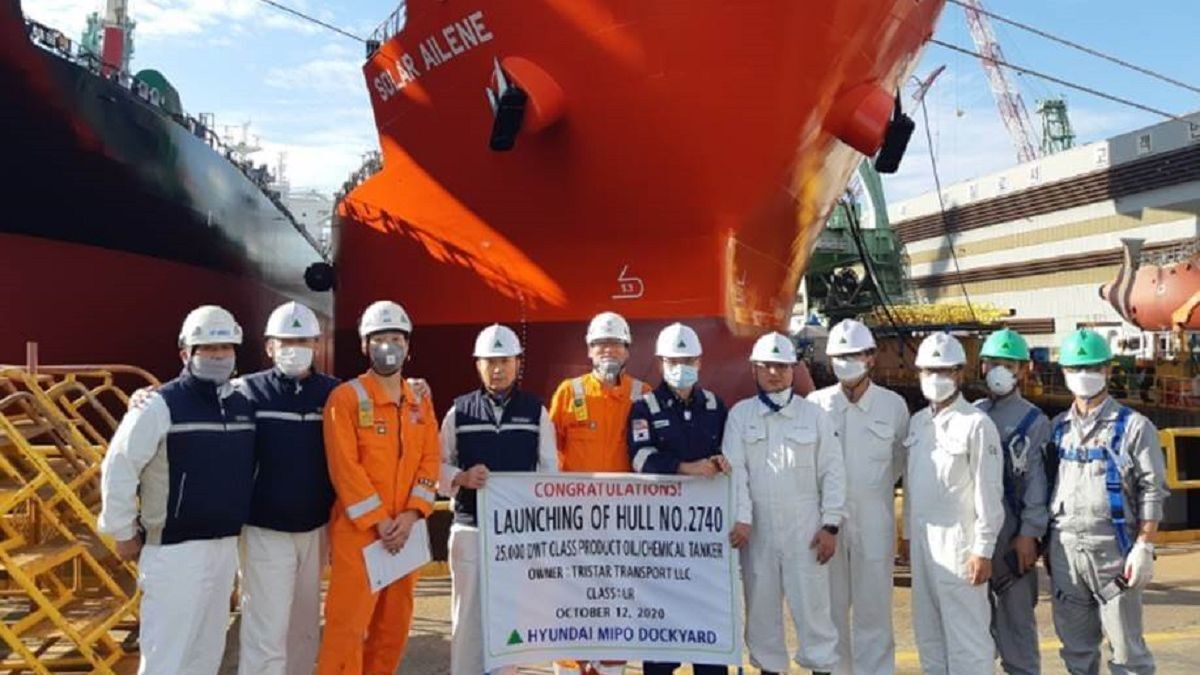 Tristar Transport controls ESHIPS which took delivery of Solar Ailene in early 2021 (source: ESHIPS)
23 Mar 2021by Craig Jallal
Tristar Transport has announced its intention to proceed with an initial public offering (IPO) on the Dubai Financial Market (DFM)
Established in 1998 as a road transport service provider for the petroleum industry in the UAE, Tristar has evolved into a group that has operations in 21 countries and territories across three continents, has more than 2,000 road transport assets and 35 maritime vessels (Tristar purchased Emirates Ship Investment Company (ESHIPS) for a reported US$90M from Egon Oldendorff in 2016) and operates 69 fuel farms and over 100 remote fuel sites.
---
---
Tristar founder and group chief executive Eugene Mayne said "I am proud to have witnessed the evolution of Tristar from a local road transportation business into a global world-class integrated energy logistics solutions provider serving blue-chip clients, with an offering that spans road and maritime transportation, specialised warehousing, fuel farms, and fuel supply operations."
The offer size is expected to represent up to 24% of the total issued ordinary shares in the capital of Tristar. These comprise new shares issued by Tristar and shares to be sold by existing shareholders. Tristar expects to receive between US$120M and US$160M of gross primary proceeds.
The admission of shares on the DFM is expected in April 2021, subject to market conditions and obtaining relevant regulatory approvals in the UAE, including from the Securities and Commodities Authority of the UAE.
The offering will be made available to qualified investors. 5% of the shares on offer will be reserved for offer to the Emirates Investment Authority and the IPO is expected to be declared Sharia-compliant, subject to confirmation by the Sharia Supervision Committee.