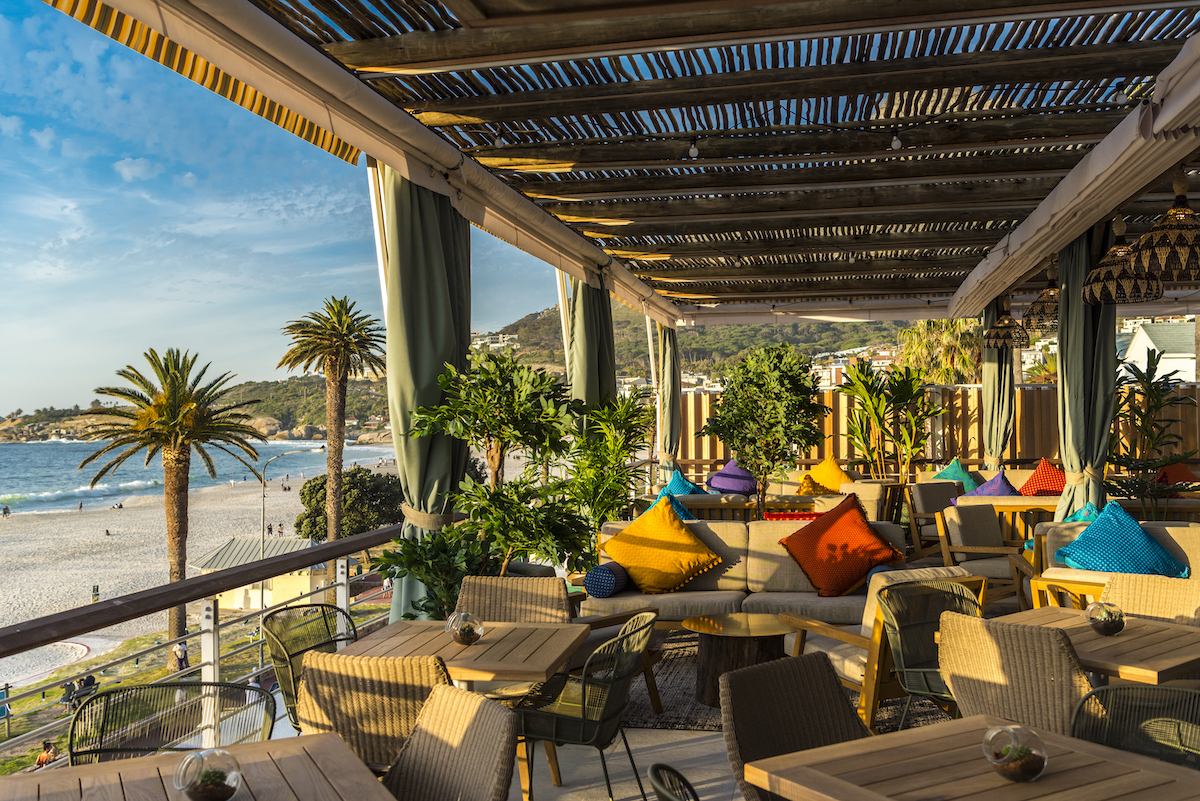 The view The Hollywood Hills somehow look even more glamorous from all the way up here, especially at night. L.P., the rooftop bar of Southeast Asian restaurant E.P., gives you a tantalising glimpse of one of the world's most exclusive neighbourhoods – not to mention the surrounding streets of West Hollywood, which come to life when the sun goes down. Grab a seat along the edge for the best views.
The vibe Part breezy tropical hideout, part Instagram bait, the lush hanging plants and inviting neon make L.P. something of a go-to for L.A.'s young and fashionable. That's not to say all aren't welcome, but you might want to put some thought into your outfit beyond sweatpants (unless, of course, they're designer streetwear).
The drinks L.P. keeps pace with the eclectic, bright flavours downstairs, serving boba cocktails (complete with massive straws), cocktail pitchers, frosé and vibrant combos such as mescal with passion fruit and Thai chilli.
Don't miss Pad your belly with crispy eggplant tacos, carne asada skewers and lemon pepper chicken wings. Stephanie Breijo, Time Out Los Angeles
🌇Discover more of L.A.'s best rooftop bars.