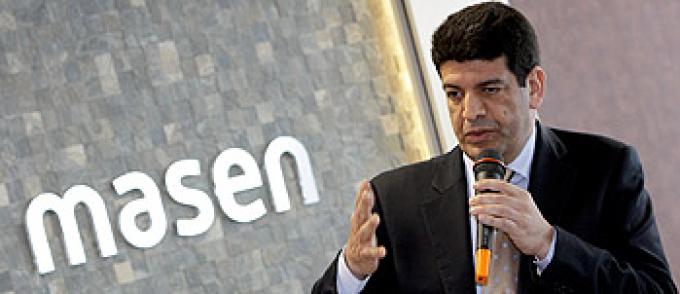 The news sent shock waves through. Mustapha Bakkoury, the executive chairman of the Moroccan Agency for Sustainable Energy (MASEN for its acronym in English), the entity that built the Ouarzazate solar power plant, the largest in the world, is prohibited from leaving the territory . The former boss of the Caisse de Dépôt et de Gestion (CDG was notified of the decision at Casablanca airport on Monday, March 29, as he was about to take a flight to Dubai.
According to our colleague Ledesk who revealed the information, the trip of Mustapha Bakkoury, also administrator of Casablanca Finance City and, among other hats, chairman of the management committee of "Desert to Power *", was part of the preparations. of the Dubai 2020 Universal Exhibition scheduled from October 1, 2021 to March 31, 2022 around the theme "Connecting minds, building the future". Mustapha Bakkoury ensures the general commissariat for the Moroccan section.
This ban, reports Hespress for his part, would relate to the management of Masen. Last October, King Mohammed VI noted several dysfunctions and delays at the level of the agency and had recommended to "complete this strategic project within the time limits set and under the best conditions, acting with all the rigor required", according to a press release from the Royal Cabinet, issued on this occasion. The emblematic president of the Council of the Casablanca-Settat region, an eminent member of the Authenticity and Modernity Party (PAM), had undoubtedly noted the beginnings of his disgrace a few weeks ago when his position of regional elected was coveted by Simon Skira, secretary general of the French Federation of Moroccan Judaism, immediately supported by party authorities. Renewable energy in Morocco is based on 7 solar power plants, 12 wind farms and 24 hydroelectric plants. By 2030, the kingdom plans to achieve an energy mix of 52% renewable.