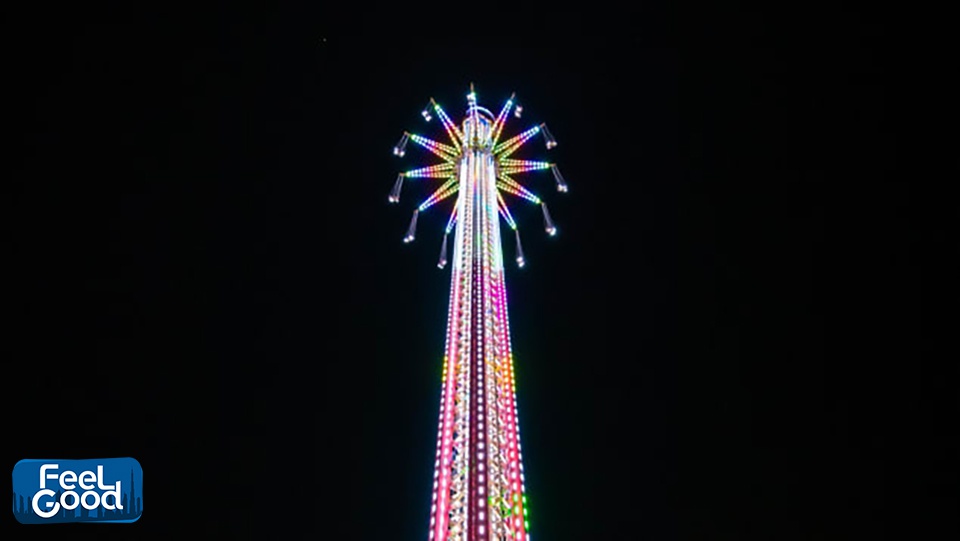 Dubai has added a new record under its belt – home of the world's tallest swing ride. Unveiled last week at Bollywood Parks Dubai, the new attraction stands at a tantalizing height of 140 metres. To put things into perspective, that's as high as the Great Pyramids of Giza.
Dubbed the Bollywood Skyfler, it towered (get it?) over the previous record holder – the Orlando Starflyer, by just 3 metres.
The amazing structure is made up of 421 tonnes of steel. The whole thing took 600 days to build and an additional 120 days to install. Bollywood Parks reopened on January 21 following the suspension of activities due to Covid-19.
Check it out below!
[embedded content]