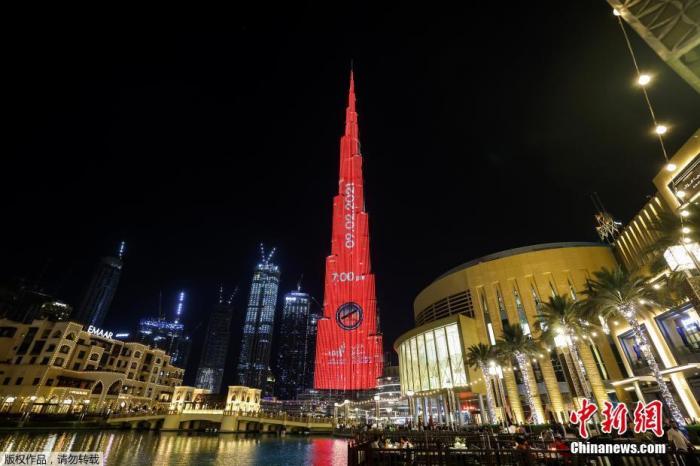 China News Service, February 8th. According to Singapore's Lianhe Zaobao, the UAE's "Hope" mission to Mars held a press conference recently to announce that the country's "Hope" probe is expected to enter Mars orbit on February 9. .
On February 6, local time, in Dubai, UAE, various landmark buildings in Dubai lit up red lights to celebrate that the "Hope" was approaching the red planet Mars and started its orbit mission.
  According to reports, the "Hope" Mars mission team announced that the "Hope" is about to approach Mars and start its orbit mission.
If everything goes well, it is expected that the "Hope" will enter Mars orbit around 19:42 on February 9th, Dubai time.
  According to reports, since the "Hope" was launched from the Earth on July 20, 2020, it has flown more than 400 million kilometers, during which it has been manipulated by the ground to change orbit many times, and all flight data is currently normal.
  The "Hope" will not land on Mars, but will orbit Mars in an orbit of 20,000 to 40,000 kilometers from the surface of Mars, orbiting Mars every 55 hours.
UAE scientists said that the "Hope" team will publish all the data obtained in a timely manner through the website.