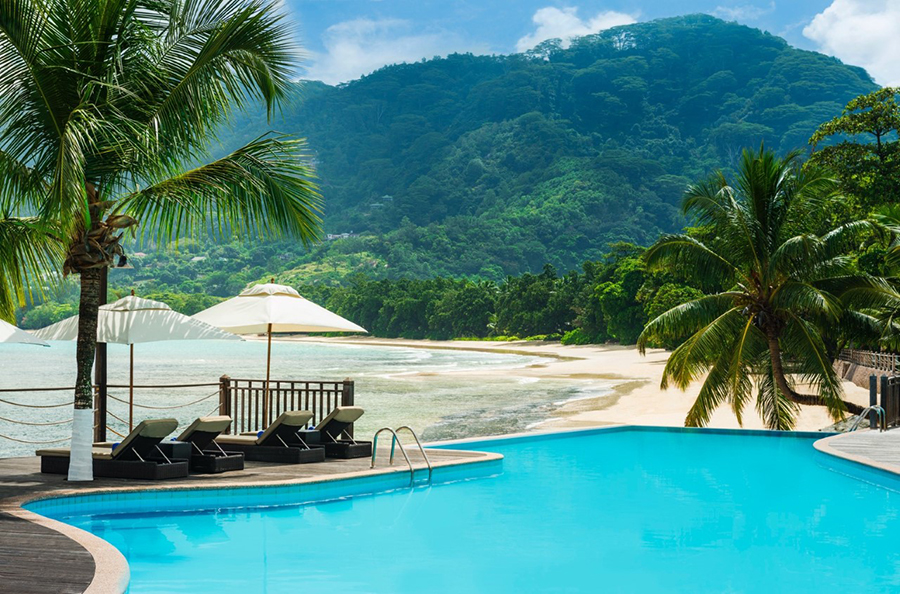 STORY Hospitality, the Abu Dhabi based hospitality management group, announces the reopening of its 5-star property Fisherman's Cove Resort in Seychelles. With Seychelles re-opening its border in March this year, the iconic resort reopens with a fresh new look and ethos, inviting visitors and tourists to experience remarkable encounters on the earthly paradise.
Commenting on the reopening, Claudio Capaccioli, CEO, STORY Hospitality, said: "We are delighted to welcome guests back to a renovated resort our second property in Seychelles. Fisherman's Cove Resort is one of the firsts hotels to open in Seychelles in 1943 and has a huge heritage attached to it. It was our duty to preserve the legacy of this extraordinary venue and to provide guests with a transformative experience worth sharing with friends and family by delighting all their senses."
"We are now ready to embark on a new chapter for Fisherman's Cove Resort. We seek to create something meaningful for our guests stay so that their enrichment comes not just from the destination but also from their hotel stay." He added.
Nestled in Mahé, on the edge of the famous Beau Vallon Beach, Fisherman's Cove Resort which marks the origin of Seychelles' hospitality, boasts 68 guestrooms and suites with magnificent beachfront views. Each room is set amidst lush tropical gardens and decorated in Creole style with wooden louvres and rattan elements.
The resort boasts two outstanding restaurants – Le Cardinal and Paris Seychelles offering open-air dining options along with panoramic views of the splendid Indian Ocean. Le Cardinal offers a range of delicious cuisine with contemporary flavors and
amazing presentations while the renowned Paris Seychelles restaurant a-la-carte presents a fine combination of French and Creole gastronomy with Seychelles rich culinary history that draws from both Africa and Asia. The two picturesque bars, Le Cocoloba and The Sunset bar, are the perfect spots to relax and unwind while sipping exotic beverages whilst taking in by breathtaking views of the ocean and one of the most remarkable sunsets ever.
Those who are looking for a relaxing escape can enjoy a rejuvenating experience at Sesel Spa located adjacent to the resort offering a selection of signature treatment infused with the best Western and Eastern techniques implemented by expert therapists.
Fisherman's Cove Resort built upon the principle of protecting the environment and received a certification by the Seychelles Sustainable Tourism Label. The resort has implemented various long-term strategies which include using recycled products ensuring advancement towards a better and sustainable future. Additionally, the five-star resort aligned to it´s sustainable policy and in partnership with Marine Conservation Society Seychelles has initiated a coral reef restoration project in the reef located in-front of the resort where you can visit and experience how baby corals are grown and the importance of preserving them for the mother nature.
For more information, visit www. fishermanscove-resort.com