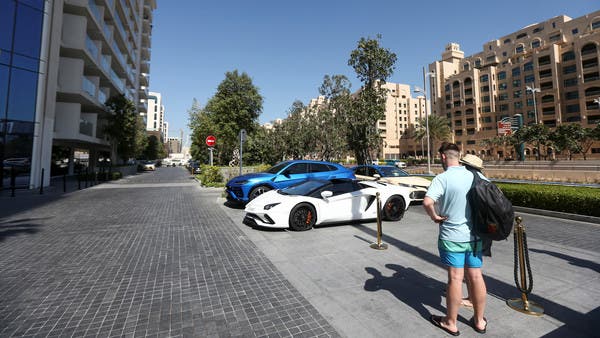 Federal and local government sector employees with the exception of Sharjah started in UAE They started their work, today, Friday, for a period of 4 and a half hours, in accordance with the implementation of the implementation of the new system of weekly work announced by the UAE government and entered into force at the beginning of the new year 2022.
With the start of the new system, many residents of the Emirate of Dubai are wondering about the public parking fees, and whether they are still free on Fridays, or if there has been any change in the payment system.
In order to answer that, we, on Al Arabiya.net, conducted a payment experiment today, during which it was found that Friday is still free, as there has been no change yet in the fee system and its timing.
"until a further notice"
The Roads and Transport Authority in the Emirate of Dubai also issued a statement on December 26, confirming the operation of the current system with regard to public parking, until further notice, noting that public parking will be free on Fridays and official holidays.
The authority announced the new official working hours in its offices and in its various service centers spread throughout the emirate, in line with the decision of the government of the emirate #Dubai Changing the weekly work system in the emirate to conform to the new system in the federal government: https://t.co/jvQYEQbCXw pic.twitter.com/R1BHANb8px

– RTA (@rta_dubai) December 26, 2021
It is noteworthy that the official working hours today will be from 7:30 in the morning to 12:00 in the afternoon (4 and a half hours), and from Monday to Thursday, from 7:30 in the morning to 3:30 in the afternoon (8 working hours), equivalent to 4 One and a half days per week in all emirates of the country, except for Sharjah, "4 working days and 3 days off, including Friday".
flexible system
Also, the Friday sermon and prayers were scheduled to be held at 1:15 pm across the country throughout the year, except for the Emirate of Sharjah, where there was no change in the time for Friday prayers.
The Federal Authority for Governmental Human Resources in the Emirates issued a circular to all ministries and federal entities regarding granting flexibility to work remotely for federal government employees on Friday, to ensure the continuity of services provision, and the smooth functioning of the federal government during the implementation of the remote work system on this day.