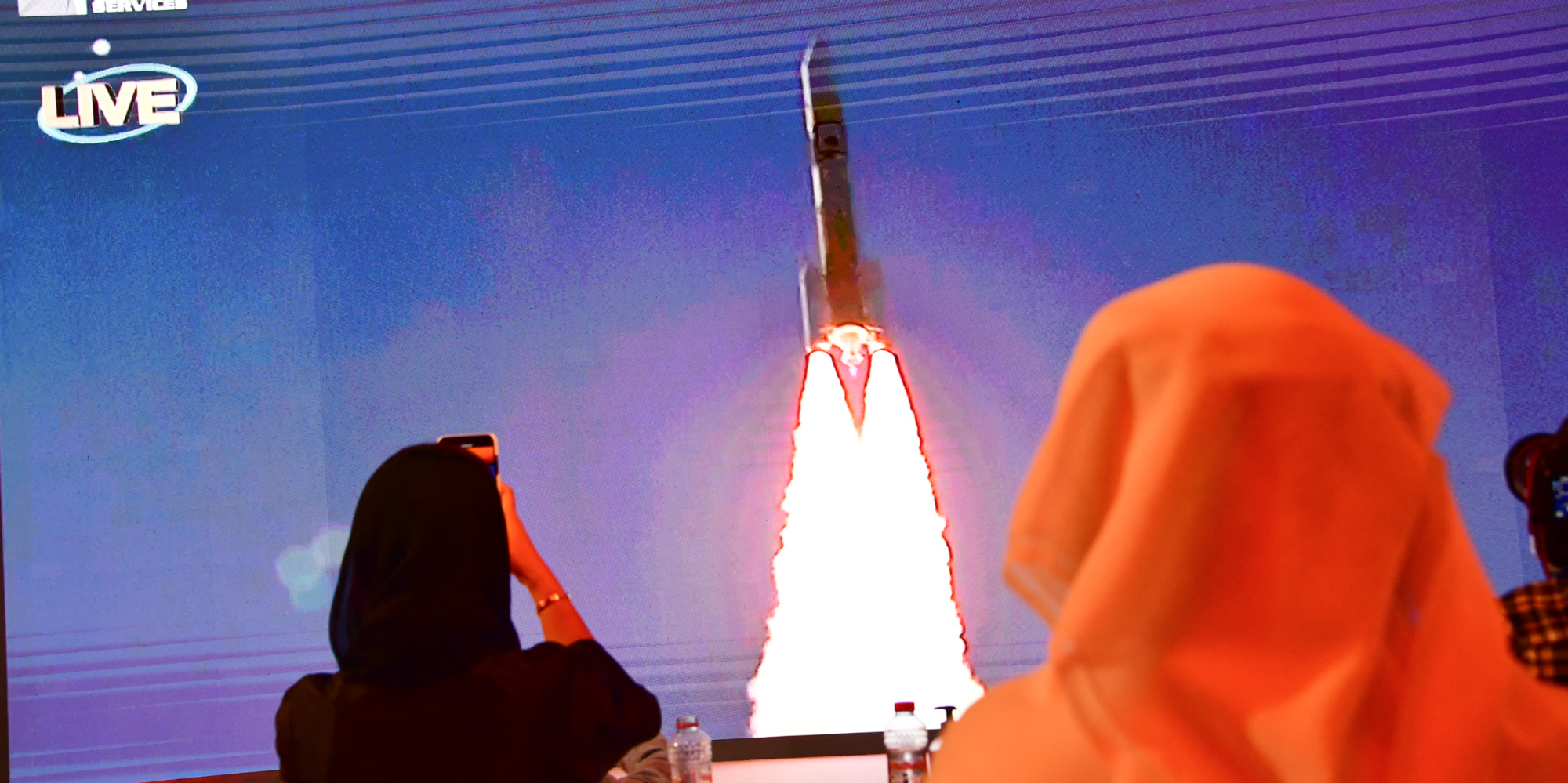 The United Arab Emirates placed their "Hope" probe around the orbit of Mars a few days ago, becoming the first Arab country to achieve such a feat.
A first step towards the possible birth of a new space power, explains astrophysicist François Forget on Europe 1, Monday.
INTERVIEW
The United Arab Emirates' "Hope" spacecraft sent its first image of Mars on Sunday, days after it entered orbit around the Red Planet.
The country is the first in the Arab world to achieve such a feat.
"This project demonstrates a real scientific ambition. The Emirates are not yet at the level of China, but they could become a space power in the future", affirms Monday on Europe 1 François Forget, astrophysicist, director of research at the CNRS and member of the "Hope" mission.
Long-term goal: a human colony on Mars
Unlike the Chinese Tianwen-1 and American Mars 2020 missions, which were also put into orbit in February, "Hope" will not land on the Red Planet.
The probe is designed to provide a complete picture of the meteorological dynamics of the planet.
But above all, it is a step towards a much more ambitious goal: the establishment of a human colony on Mars within 100 years.
>> Find Europe Matin in replay and podcast here
An accomplishment that is not yet in sight, according to François Forget.
"Sending an astronaut is now possible and is being considered, notably by NASA. A colony is much more difficult. For the moment, it is still science fiction."
Regional influence
The orbit of "Hope" around Mars coincides with the 50th anniversary in 2021 of the unification of the seven emirates into the federation of the United Arab Emirates.
Using hashtags in Arabic and English "Arabs to Mars", the Emirates seek to shine in a region that is more often in the headlines for its political crises than for its scientific prowess.
"There is a clear desire to arouse vocations, to inspire young Emiratis and the rest of the Arab world," said the astrophysicist.
من ارتفاع ٢٥ ألف كم عن سطح الكوكب الأحمر .. أول صورة للمريخ بأول مسبار عربي في التاريخ
The first picture of Mars captured by the first-ever PlanetRed Arab in history, 25,000P pict above the Red Planet
– HH Sheikh Mohammed (@HHShkMohd) February 14, 2021
When the launch's success was announced, the iconic Dubai towers were lit up in red.
If gatherings were limited due to coronavirus, thousands of Emiratis have affirmed their pride on social media.