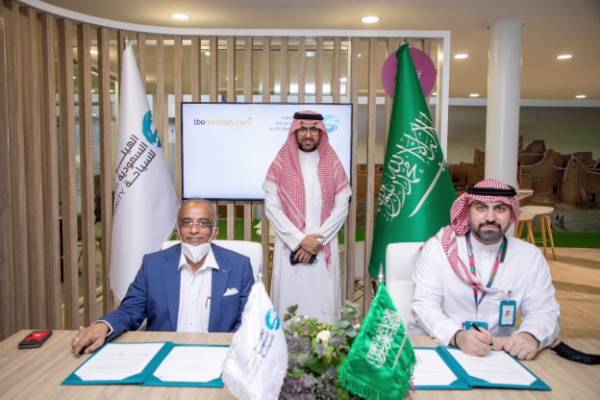 TBO (TBO Holidays & Travel Boutique Online) entered into a memorandum of understanding (MOU) with Saudi Tourism Authority at Arabian Travel Market (ATM) in Dubai last month to develop destination knowledge of Saudi Arabia via new and innovative programs through their online travel platforms TBO Holidays, Travel Boutique Online and TBO Academy, a popular online e-learning Platform.
TBO is one of the fastest growing online B2A travel platform with access to 90,000 travel agents and partner networks across five continents in 105+ countries. It offers a range of travel related products and services from hotels, flights, cruises, packages, and ground services with their in-house technology.
Zamzam.com, a division of the TBO Group, is a MOHU (Ministry of Hajj & Umrah) certified global online platform dedicated to curating and customising various travel and hospitality services for Umrah pilgrims. It offers bouquet of services includes flights, hotels, visa, transfers, and a range of ground services that can be easily booked online and customised on demand.
"Saudi Arabia is on an exciting journey of discovery, growth and transformation," said Fahd Hamidaddin, CEO of the Saudi Tourism Authority. "As we expand our global presence and cement our positioning of Saudi Arabia as a unique, exciting tourism destination, grounded in authentic, Arabian hospitality, partnerships will be critical to our success. Collaboration is at the heart of achieving our great ambition. This signing with TBO is significant as we seek to develop destination knowledge of Saudi Arabia in our priority source markets and bring the beauty, wonders and natural treasures of Saudi Arabia to the world."
V. K. Balaji, CSO of TBO Holidays, commented: "We are delighted to partner with the Saudi Tourism Authority during such an exciting time in the rapid development of tourism into this fascinating destination. We sincerely thank STA for giving us this opportunity to showcase Saudi Arabia to the world. We are extremely happy to be part of fulfilling the Saudi Vision of 2030 with 30 million Umrah pilgrims, 100 million visitors and multiple mega tourism Infrastructure projects. Through our engagement with zamzam.com, opening of TBO KSA and with our rich product offerings in KSA, we are uniquely equipped to promote KSA through our extensive global network. We are highly focused and will be launching several different programs through our innovative TBO Academy platform, amongst many other initiatives to deliver beyond the expectation of Saudi Tourism Authority." – TradeArabia News Service