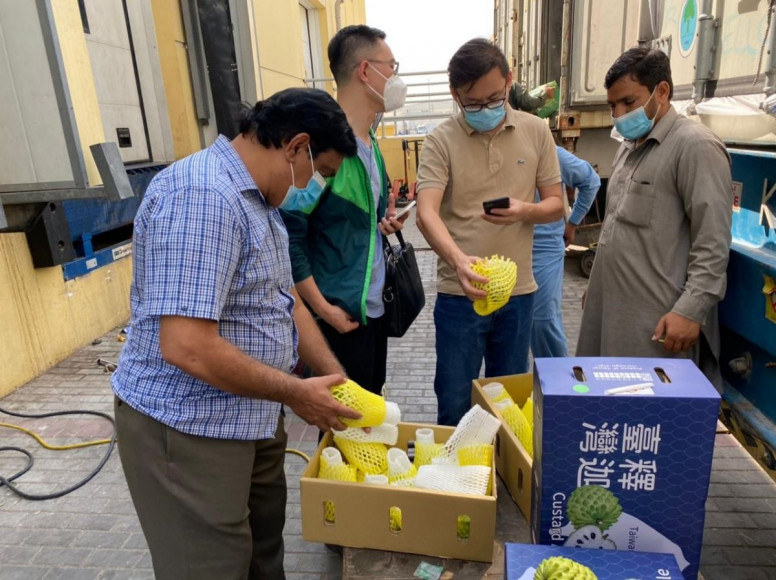 Leading Taiwanese fruit Fruit Days International has successfully exported 10 tonnes of custard apples to the UAE via sea for the first time.
The consignment was shipped in 18 days to Dubail by Yang Ming Line using Daikin Reefer's Active Controlled Atmosphere (CA) container technology.
Traditionally 90 per cent of Taiwanese custard apples have been exported to China but increased demand for Asian fruit globally together with changes to market conditions in Asia meant exporters such as Fruit Days International have looked to diversify.
Fruit Days International's Alex Huang said the CA technology allowed it to reach markets that have been previously inaccessible via sea.
"Shipping Taiwanese custard apples to Dubai for the first time is an exciting development, opening up Jebel Ali Port and the country of Dubai as new import destinations, thanks to Daikin's Active CA," said Huang.
"We are excited that we can now open up new distant markets beyond the traditional near market destination of Taiwanese custard apples with Daikin's leading Active CA technology."
Ah Huat Goh, general manager, global marketing and service, reefer department at Daikin Reefer, said even after 18 days of transit to the precise atmospheric conditions provided by Daikin's Active CA meant the apples had a shelf life of eight days in Dubai, where they were distributed to leading high-end supermarkets.
"Since our research project on long-distance transportation of custard apples in 2019 undertaken with National Taiwan University (NTU), we are delighted that custard apples are now being shipped out of Taiwan to the Middle East to be enjoyed by consumers there," said Goh.
"Earlier this year our CA technology also supported a shipment of custard apples from Taiwan to Vancouver. Both these shipments clearly demonstrate that our Active CA technology is paving the way for Asian exporters to find new markets and for shippers to extend their cargo ranges by safeguarding the freshness of valuable perishable produce."