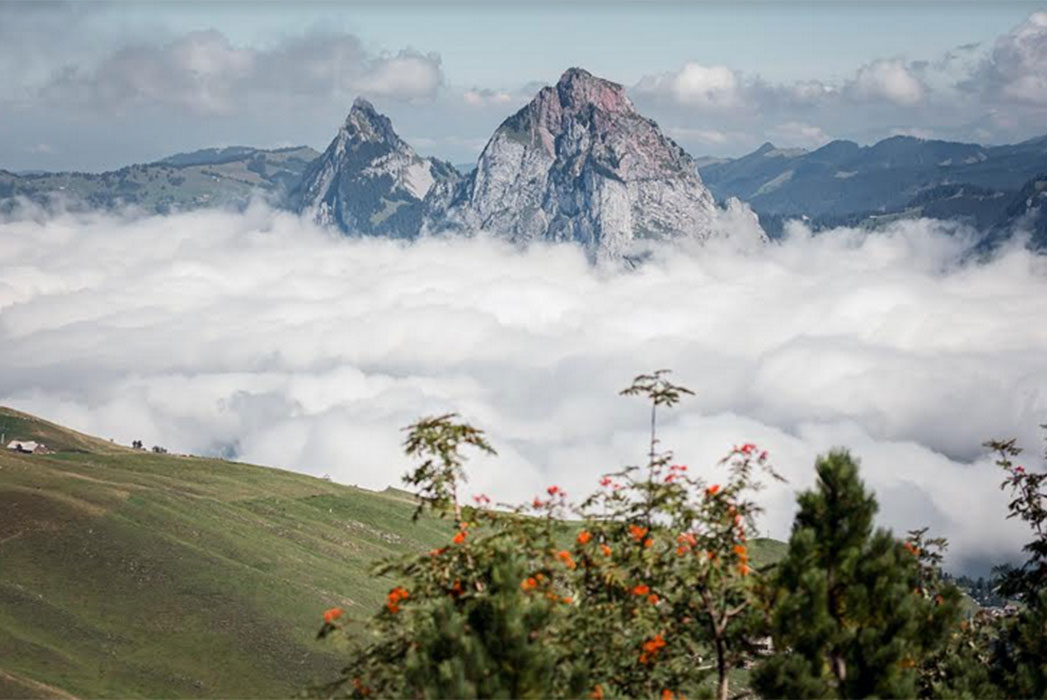 The Swiss Pavilion is showcasing an installation titled "Swiss Fog Magnified" at the 14th edition of Art Dubai, which will take place from 29 March to 3 April 2021 at the Dubai International Financial Centre.
Inspired by the Swiss Pavilion design in Expo 2020 Dubai, and created by Bellprat Partner especially for this leading international art fair, "Swiss Fog Magnified" presents an abstract interpretation of a major highlight in the Swiss journey awaiting visitors in October 2021 during Expo.
For this third installation following the Mirrors façade at Art Dubai 2018 and the sun umbrellas at Dubai Design Week 2020, the pavilion offers a closer look at the sea of fog."Swiss Fog Magnified" recreates the tiny liquid water droplets that form fog and closes in on the single elements that produce this mysterious and beautiful natural phenomenon, a cloud that touches the ground.
Massimo Baggi, Ambassador of Switzerland to the UAE and Bahrain said: "Our presence at Art Dubai is a great opportunity for art and design enthusiasts to get a glimpse of the journey offered to visitors in the Swiss Pavilion. This event brings people closer to Switzerland and conforms to our aim of strengthening our partnerships with local cultural institutions through our work for Expo 2020 Dubai."
The selected project 'Reflection' was designed by the Swiss project team OOS AG (architecture), Bellprat Partner AG (scenography) and Lorenz Eugster Landscaping GmbH (landscaping) and built by general contractor Expomobilia. – TradeArabia News Service