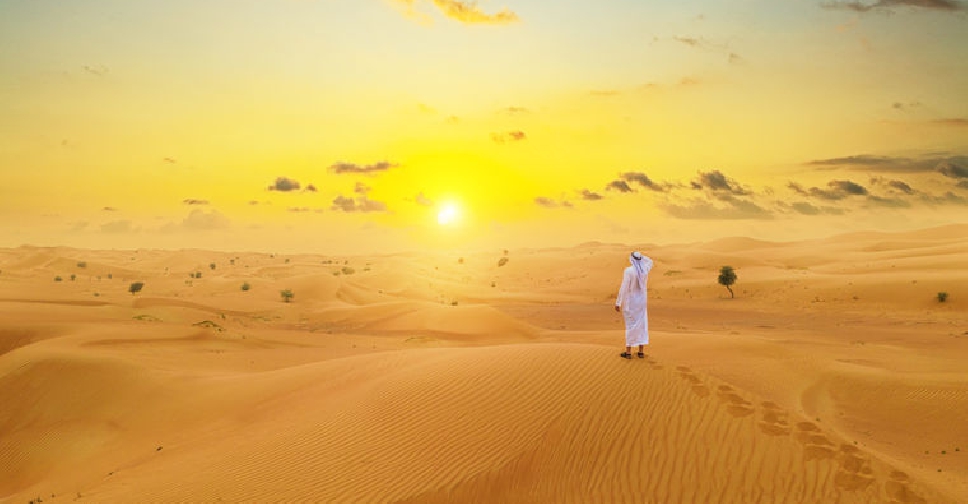 File picture
Updated pandemic precautionary rules for all tour guides working for tourism, hotels, operators and desert camps have been issued by the Department of Culture and Tourism – Abu Dhabi.
Guides must undergo COVID-19 testing prior to a tour and can only resume work if the result is negative.
In addition, they must install the Al Hosn app.
Tour guides who experience any symptoms of the disease, even if they are mild, should refrain from providing the service.
Tour operators are required to provide thermometers, and regular temperature checks must be carried out on the guides and clients.
Any customers who display flu-like symptoms should be reported to the "Estijaba" service at the Department of Health on 800 1717.
Every client with a body temperature of 37.3 Degrees Celsius or higher should be escorted to a designated isolation room.
A maximum of 20 clients are permitted in open spaces and 10 in closed spaces, accompanied by one tour guide, observing strict adherence to all of the precautionary measures.
In addition, the guide must inform the group of how the visit will be carried out, the route and the rules and/or possible restrictions applied by the various providers (museums, monuments, natural areas) and must urge clients to comply with the safety measures.
Circular| DCT Abu Dhabi directs all tour guides, tour operators and desert camp operators to comply with the newly released protocols.

To read more – https://t.co/GGXpMV68Zg #InAbuDhabi pic.twitter.com/wwOUQWROV5

— Department of Culture and Tourism – Abu Dhabi (@dctabudhabi) May 5, 2021