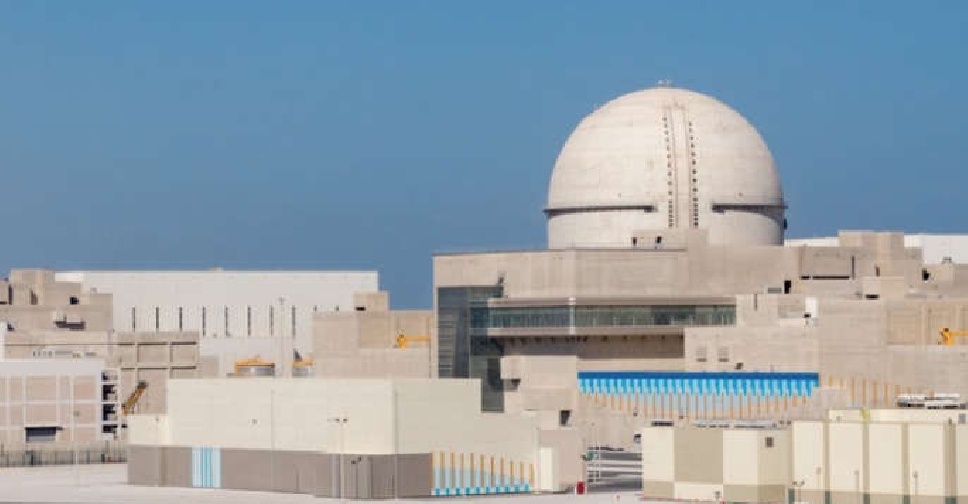 AD Media Office
The Emirates Nuclear Energy Corporation (ENEC) on Friday confirmed it has successfully started up Unit 2 of the UAE's Barakah nuclear power plant.
This highlights the significant progress achieved in bringing the four units of the Barakah Plant online, in a safe and timely manner, to quickly decarbonise the UAE's energy sector.
"With the start-up of Unit 2, we are now almost halfway to achieving our goal of supplying up to a quarter of our nation's electricity needs and enabling sustainable growth and in parallel, achieving UAE climate change targets," highlighted Mohamed Ibrahim Al Hammadi, Chief Executive Officer of ENEC.
Located in Abu Dhabi's Al Dhafra region, this is the first time the unit has produced heat through nuclear fission. The heat is used to create steam, turning a turbine to generate electricity.
Nawah, the joint venture nuclear operations and maintenance subsidiary of ENEC and the Korea Electric Power Corporation (KEPCO), have been safely progressing through a comprehensive testing programme ahead of the start-up of Unit 2.
"Preparations will now continue as we work safely and steadily towards grid connection and eventually the start of commercial operations for the second Unit of the Barakah Plant," added Eng. Ali Al Hammadi, Chief Executive Officer of Nawah.
Over the next few months, Unit 2 will be connected to the national electricity grid and the nuclear operators will continue with a process of gradually raising the power levels, known as Power Ascension Testing (PAT).
The process will be continuously monitored and tested until maximum electricity production is reached, while adhering to all regulatory requirements and the highest international standards of safety, quality and security.
By powering hundreds of thousands of businesses and households with abundant, clean electricity from the Barakah Plant, ENEC is leading the largest decarbonisation effort in the region.
The Plant is also the largest single source of electricity in the UAE through the commercially operating Unit 1 of Barakah.
When fully operational, the four units of the plant will produce 5.6 gigawatts of electricity while preventing the release of more than 21 million tons of carbon emissions every year, equivalent to removing 3.2 million cars off the roads annually, and equivalent to those emissions from charging 7.3 billion smartphones daily.