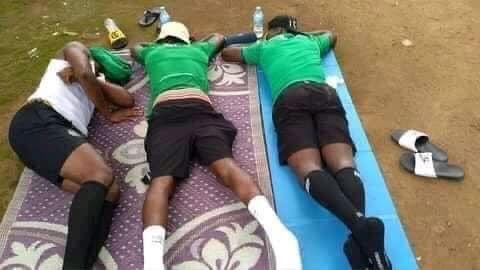 Here are pictures of players of the national team—Leone Stars —were stranded on the Guinea border after being prevented from entering the country by immigration authorities for failure to provide Covid-19 test results.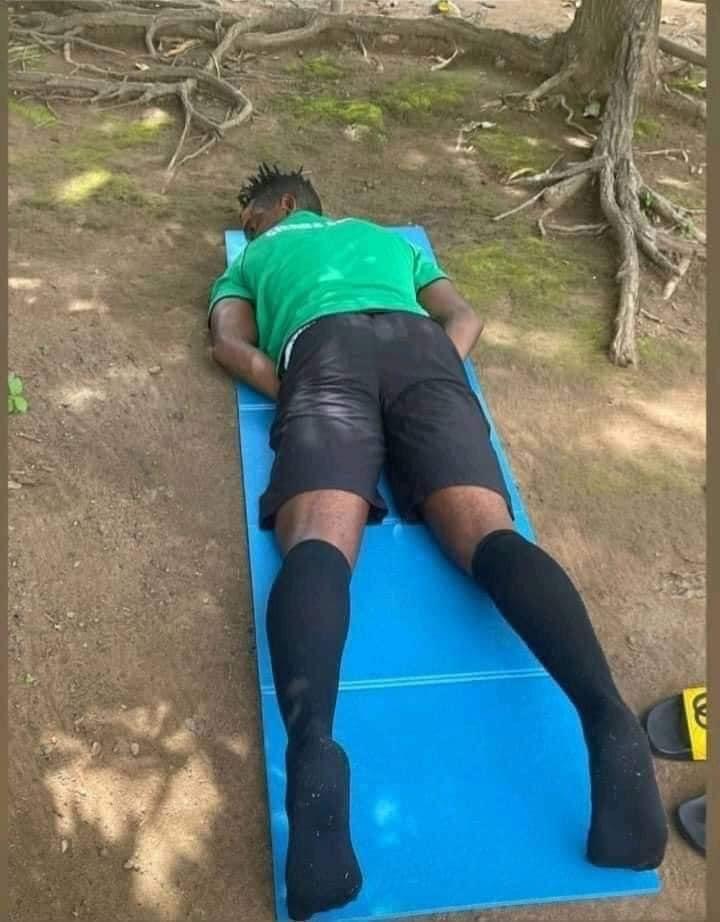 The Leone Stars were on the way to Conakry to honor the Africa Nations Cup decider with Benin, which has been switched on to the Lansana Conte Stadium in Nongo. Conakry by the Confederation ofAfrican Football ( CAF ), because , according to them. the Siaka Stevens Stadium in Freetown is under suspension for lacking basic facilities for an international match.
The players had to sleep under mango trees because there was nothing else they could have done. Many questions were provoked by the incident. Why did our soccer authorities send the players out of the country without ensuring they had taken their Covid tests ? According to angry Sierra Leoneans, this was gross inefficiency and incompetence by the SLPP Government.
The other question was whether the Guinean authorities could not have treated the matter in a more friendly manner to ensure that the players did not suffer the hazards they underwent at the border. Given the fraternal relations between the two countries, the matter should have been handled more efficiently snd amicably instead of blocking the players at the border. Sierra Leone would never have treated Guinea the same way