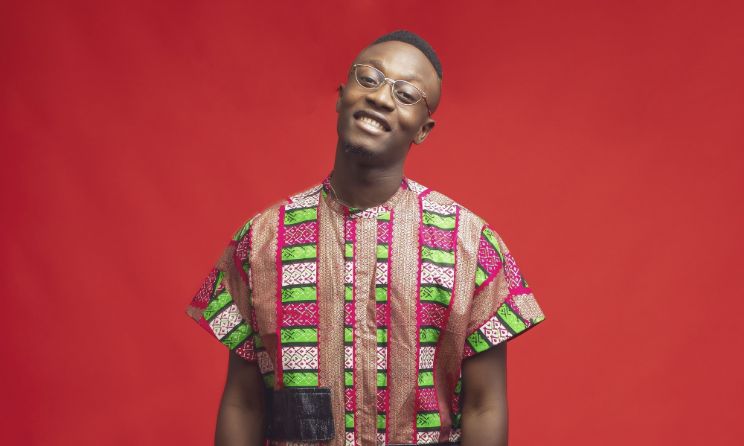 Organised by Lake Productions, the annual event honours the country's outstanding entertainers and professionals in the music industry and other sectors of the entertainment space.
"The 2021 National Entertainment Awards are a dedication to hard work, integrity and perseverance," Lake Productions' CEO Alhaji K Tarawally said, adding that the event will acknowledge "the most strategic sound, inspiring and forward-looking entertainers with measurable achievements in music, film, sports, comedy, fashion, tourism and our cultural heritage."
Ahead of the awards ceremony, the organisers held a national consultative workshop for representatives of the entertainment industry in August.
Drizilik and I-tribe lead the pack of nominees with six apiece, followed by Yok 7, Boss Laj and Cool-J with four nods each. Nata, Blesz, Maggie, Menace Da General, I-Tribe, Solo's Beat and Atical 4yoh also secured nomination in the Album of the Year category.
Public voting is ongoing online and will close on 30 November.
Below are the nominees in the music categories:
Best Male Artist of the Year
Joel
Rahim D Wezard
I-Tribe
Menace Da General
Drizilik
Kao Denero
Yok 7
Blesz
Boss Laj
Innocent
Morris
Markmuday
Best Female Artist of the Year
Star Zee
Swadu
Rozzy
Vida
Maggie
Nata
Queenak
Pretty S
Empress P
M2
Letticia
Female Hip Hop Artist of the Year
Nata
Swadu
Star Zee
Empress P
Ejatu
Best Male Hip Hop Artist of the Year
Speedo
Kao Denero
Boss Laj
Medee T
Drizilik
Yok 7
Menace Da General
Colabo
Cool-J
Male Afro Pop and R&B Artist of the Year
Rahim D Wezard
Morris
Innocent
Makmuday
I-Tribe
Nasser Ayoub
Marvin Bangs
RJ
Female Afro Pop & RnB Artist of the Year
Vida
Queenak
Rozzy
Letticia
Pretty-S
Maggie
M2
Best Music Producer of the Year
Young Lee
Bash Beatz
Solo's Beat
Don Creek
Jassie Jozzy
Wilbert
Twice Ice
Nega Don
Master Rell
Thy Young
Best New Act in Music
Black Gold AK
IBE
Dee Wills Baba
ISAT
Marvin Bangs
Mello Seven
Village Boy
Skills 8 Figure
King SL Zee
Shak
Live Performer of the Year
Block Jones
Drizilik
Yung Sal
Mos-B
Fantacee Wiz
Nasser Ayoub
Danny
Best Music Group of the Year
LXG
Kracktwist & Samza
Triple-T
Step Q
Firewoodz
KKN
Best Dancehall Artist of the Year
Keyler Voice
Rap Gee
Deeno Jay
Dallas Bantam
Stunt Man
Supa Saa
Faz Ya Alimamy
KG Salone
Memish Bee
Best Young Artist
Leonus D Genius
Nas-B
Goodluck
Neliza
Peace Kidz
Mt Wise
Angel
Gospel Artist of the Year
Vida Watson
Rock Emmanuel
Amzo-K
Victory Deen
Arnold K. Fofanah
Memunatu Kabia
Johannes Maier
Mackie Scott
Johnabednego Buckle
Collaboration of the Year
'Problem' – Masterkraft ft. Markmuday, Drizilik and Joel
'Prove Dem Wrong' – Cool-J ft. Innocent
'Med Pa You' – Colabo ft. I-Tribe
'Twerk' – Yok 7 ft. Demarco
'Vybe' – Morris ft. Camouflage
'Do for Love' – Rahim ft. Morris
'Agbado' – Blesz ft. Nega Don
'Shabalaba' – Stunt Man ft. Kao Denero
'PAK Style' – Joel ft. Kracktwist and Samza
'Porkeh' – LXG ft. Kamel
'All Tin Dae' – Boss Laj ft. Arkmen, Rap-G, Shuaibu and I-Tribe
Best Music Video Director of the Year
Sivo
Michael Oscar
HD Genesis
Magic Rowland
Patric Elis
Songa
King Ibebangs
F-Mans
Vybz City Studio
Best Hit Single of the Year
'Special Time' – Rahim D'Wezard
'Prove Dem Wrong' – Cool-J
'Med Pa You' – Colabo
'All Tin Dae' – Boss Laj ft. Arkmen, Rap-G, Shuaibu and I-Tribe
'No Stress' – Emmerson
'PAK Style' – Joel ft. Kracktwist and Samza
'For the Sake of Love' – Rozzy
'Bout The Money' – Swadu
'Gee Dem Banana' – LXG
'Waste Time' – Drizilik
'Problem' – Masterkraft ft. Markmuday, Drizilik and Joel
Next Rated Act in Music
Zainnie Zilla
Boii
Kulish D'Stylish
Ezkiido
Debbie
Reebz
Jakey Jake
Chocolate
Amira
Best Diaspora Act in Music
Sheikh Kargbo
Alonzo
Rahim D Wezard
Cool-J
Souferior
Ezy-K
KG Salone
Yok 7
Best Album of the Year
Rookie of the Year – Nata
The Prestige Album – Blesz
The Dream Album – Maggie
The Formula Album – Menace Da General
Dis Feeling – I-Tribe
Joanna – Solo's Beat
The Hustle – Atical 4yoh
Best Regional Act in Music
Stunt Man
Step-Q
Music Makers
J-Cole
Actupus
Santimans
Internet Man
Deeno Jay
Mayorman