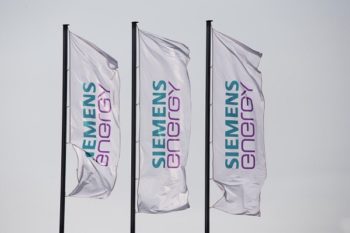 Tech
Posted by Patrick Haddad
Siemens Energy has signed two Memorandums of Understanding (MoU) with Mubadala Investment Company as well as with Masdar and other partners to jointly drive UAE's green hydrogen sector and the production of synthetic fuels.
Siemens Energy and Mubadala Investment Company (Mubadala), the Abu Dhabi state-owned global investment firm, signed a Memorandum of Understanding (MoU) with the intention of creating a strategic partnership to drive investment and development of advanced technology, manufacture of equipment, and green hydrogen and synthetic fuel production. The initial focus of activity will be in Abu Dhabi and over time it is planned that this will be extended to other international markets.
"Mubadala is strongly committed to the development of the UAE's hydrogen economy, and we are pleased to be extending our relationship with Siemens Energy in this important emerging energy sector, said Musabbeh Al Kaabi, Chief Executive Officer of UAE Investments at Mubadala Investment Company.
"Through this strategic partnership, we expect to be able to leverage Abu Dhabi's strong foundations for the production and sale of green hydrogen, prove a strong business case and attract investment for the development of new facilities, and establish Abu Dhabi as a reliable supplier of green hydrogen to emerging global markets."
The first initiative under this agreement and the broader Abu Dhabi Hydrogen Alliance will be the consideration of a demonstrator plant located at Masdar City, to be developed under a specific agreement between Siemens Energy and Masdar.
The first phase of the demonstration program will focus on the production of green hydrogen for passenger cars and buses in the Masdar City area. In parallel, a kerosene synthesis plant will be built to convert the majority of the green hydrogen into sustainable aviation fuel.
In the second phase of the program, the production of decarbonized fuels for the maritime sector will be explored. Through the program, the organizations involved can help to significantly reduce the UAE's carbon footprint, create domestic demand for sustainable fuels, and establish a local knowledge and industry base for their production.
Source and image courtesy of: Siemens Energy