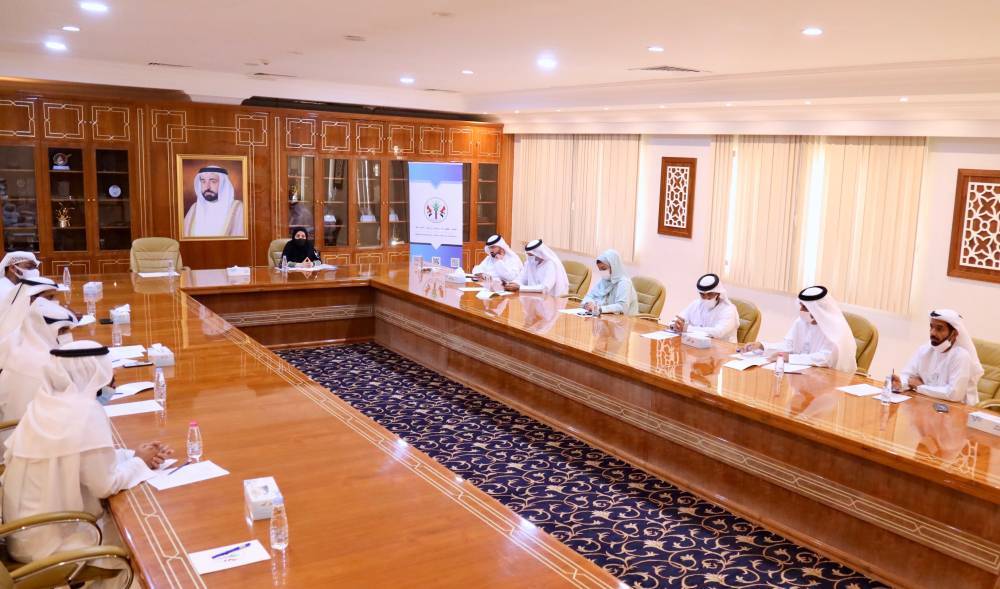 Sharjah: «Gulf»
The Sharjah Electricity, Water and Gas Authority, with a delegation from the Department of Suburbs and Villages Affairs in Sharjah, discussed strengthening and developing cooperation and coordination in the field of community communication, identifying the requirements and needs of the people, and introducing the authority's services and efforts, especially in new areas.
This came during the meeting, which was held at the authority's headquarters, in the presence of a number of directors of departments and heads of departments, during which aspects of institutional cooperation to provide the finest community services and access to the services provided by the authority were discussed.
Abdullah Abdul Rahman Al Shamsi, Director of the General Department of Institutional Support Services at Sharjah Electricity, Water and Gas, affirmed the authority's keenness to strengthen relations and enhance social cooperation with suburban and village affairs councils.
He pointed out that the meeting reviewed a number of the authority's services and procedures in various regions and the challenges it faces, and it was agreed to prepare a memorandum of understanding between the two sides and coordinate to identify the inquiries and complaints of the people about the authority's services received to the councils and respond to them, and coordinate the preparation of joint media materials and text messages to introduce the authority's services and means The places where it is presented and holding periodic meetings with council members to help meet the needs of the public
For his part, Abdullah Suleiman Al Kabouri, Director of the District and Village Councils Affairs Department, stressed the importance of communicating with the Sharjah Electricity, Water and Gas Authority and activating cooperation with all its departments to enhance institutional communication.
.