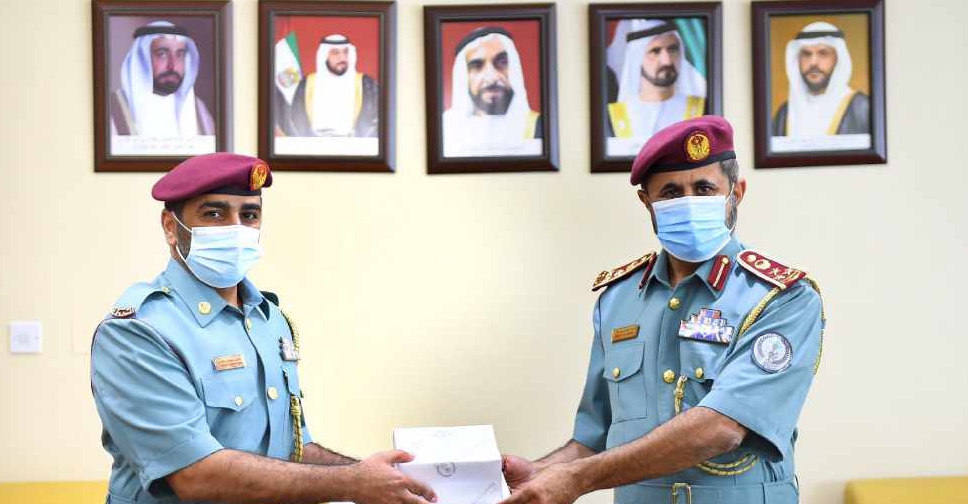 @shjpolice/ Twitter
A policeman's quick thinking helped avert a major disaster after a residential tower caught fire in Sharjah.
The cop, Hassan Suleiman Issa noticed smoke coming from the 11-storey building while he was on patrolling duty.
He immediately alerted the civil defence and then went door to door asking residents to evacuate.
Issa also stopped a man and his pregnant wife from taking the lift and instead helped them down the stairs.
He later streamlined the flow of traffic in the area to help civil defence vehicles reach the scene.
On Sunday, Brigadier General Ahmed Al Serkal, Director General of Police Operations honoured the officer for his heroic act.

العميد السركال يكرم أحد منتسبي القيادة لحسن تصرّفهhttps://t.co/RIqEE5Ye10

#شرطة_الشارقة #shjpolice #الإمارات #UAE #الشارقة #Sharjah #الإعلام_الأمني #security_media #moiuae pic.twitter.com/DgzzFoCtZJ

— شرطة الشارقة (@ShjPolice) April 25, 2021