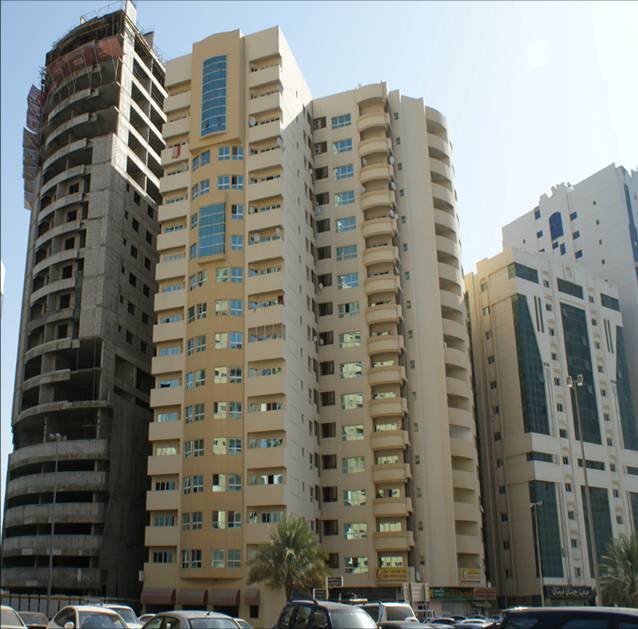 Sharjah: "The Bay"
Ali Mohammed Al Rashidi, head of the resource and investment sector of the Sharjah Charitable Society, confirmed that the investment buildings have become one of the main sources of support for the association's projects and campaigns carried out inside and outside the country. Its revenue during the last year (2021) helped to support the association's projects of 2.1 million dirhams.
Al-Rashidi renewed the call for benefactors to continue their goodwill and presence by supporting the investment building projects that the association aims to build in the next phase, explaining that the implementation of 17 different buildings, including buildings, residential houses and shops, has been completed and is now bearing fruit, and its revenues include support for public charity projects and emergency aid, medical aid and support for science students, as well as the implementation of charitable projects in world countries where many developing countries suffer from poverty and lack of services. takes the initiative to provide support to these countries by building infrastructure projects representing urbanization in these areas. The projects also extend to launching large-scale relief campaigns, all carried out by the tributaries of investment buildings, meaning that donation to these grants is one of the great works whose goodness is lasting and its reward and impact are not interrupted.
He stressed that the investment buildings have proven their effectiveness as one of the association's most important and sustainable tributaries, noting that the buildings associated with the association are scattered throughout the cities and regions of the Emirate of Sharjah, thanks to donor contributions and their presence in the investment building project. incarnates permanent voluntary charity, but which has characteristics and specifications that distinguish it from others.It is due to its limitlessness and the expansion of the horizon of its fields, and the ability to develop methods to deal with it.
Ali Al-Rashidi thanked the benefactors for their support of the investment building project in the last period, and also called for support for all other endowment projects that the association intends to carry out in the next phase.