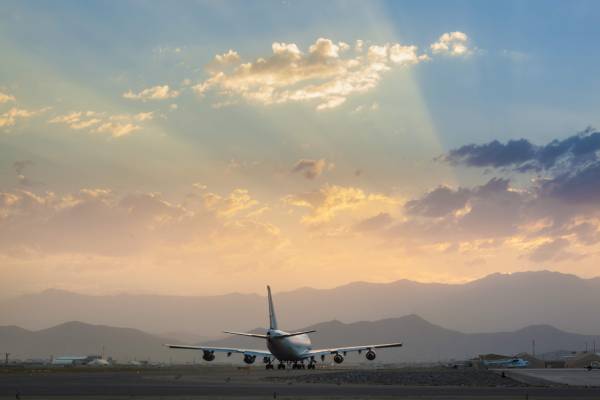 Sharaf Travel Services, a leading retail travel agency based in Dubai, and Amadeus have set a new milestone to drive forward New Distribution Capability (NDC).
Together with Sharaf Travels, Amadeus has successfully issued a Singapore airlines ticket on March 4 with NDC content via Amadeus Travel Platform. Sharaf Travel has thus laid the foundation to deliver modern retailing, with new, richer and more innovative content and advanced servicing for its travellers.
NDC is an integral part of the Amadeus Travel Platform which brings together travel content from multiple sources (EDIFACT, NDC and other APIs), allowing travel agencies to easily search and compare offers on one screen. Through Amadeus' NDC-enabled solutions, travel agencies like Sharaf Travel are able to shop, order and pay for airline travel offers via NDC in their usual booking environment. Additionally, Sharaf Travel has access to the main servicing capabilities that an agency requires once a booking via NDC has been made, such as changes, cancellations, or adding ancillary services such as preferred seats, meals or checked baggage.
Jayaram Vaidyanathan Iyer, Managing Director, Sharaf Travels, said: "Our travel business was established to provide quality travel and tour services to the rapidly expanding population in the UAE. To meet that aim, we firmly believe in the value of NDC to address the industry's need for modern retailing as well as travelers' changing needs, offering our customers access to rich content as well as a transparent shopping experience."
"We are thrilled to have processed our first booking via NDC in the UAE with Sharaf Travel. As we roll-out our NDC-enabled solutions and make content via NDC available, we are opening up a world of opportunities for agencies and travelers in the region," said Ernesto Sanchez Beaumont, Managing Director of Amadeus Gulf. "While we continue to navigate Covid-19, this marks a milestone in our NDC journey at exactly the time our industry needs it. NDC is just one of many enablers in the vision of enhanced travel retailing, but it is a critical one that will help drive recovery."
Considered essential for enhanced travel retailing worldwide, NDC is an XML-based data transmission standard. In the global travel market, leveraging content via NDC has become a clear point of differentiation with opportunities for upselling. It also enables travel agencies to personalise and customise the traveller experience by adding ancillary services.
Industrialising NDC is a strategic priority for Amadeus and a fundamental part of the company's journey to support innovation in the industry. This latest development will help travel sellers and corporations shop, buy and service richer experiences for travelers. Amadeus is processing bookings via NDC across the globe as part of its continued deployment of innovative and scalable solutions. In collaboration with its customers, Amadeus is driving NDC forward. – TradeArabia News Service