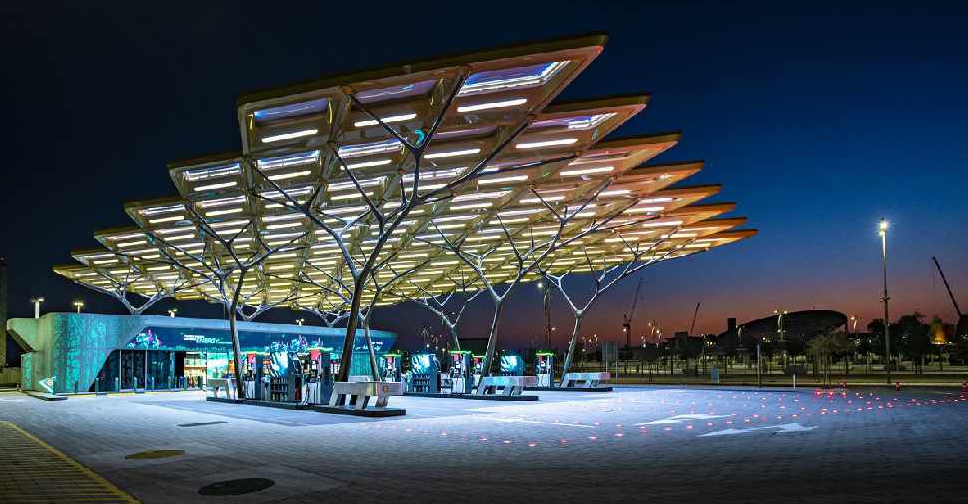 Supplied
ENOC Group has unveiled the innovatively designed 'Service Station of the Future', located at the Expo 2020 Dubai site.
The station will support the logistical needs of Expo 2020's fleet ahead of the global event and will serve the general public at District 2020, the smart human-centric community and curated innovation system that will become Expo's physical legacy after its doors close on March 31, 2022.
The facility was inaugurated in the presence of Reem Al Hashimy, UAE Minister of State for International Cooperation and Director General, Expo 2020 Dubai, ENOC Board members as well as Saif Humaid Al Falasi, Group CEO of ENOC, along with members of the Group's senior leadership.
Its design is inspired by the ghaf tree, and it is the first service station in the region to incorporate an on-grid wind turbine for power generation, as well as carbon fibre in the construction of its canopy.
It is also the first service station in the world to obtain the US Green Building Council's LEED platinum certification.
In a bold move to incorporate renewable energy to generate power and enable the station to be energy efficient, 283 solar photovoltaic (PV) panels have been installed to generate 143 MWh of solar power every year, and a 25-metre wind turbine will generate 12.7 MWh of wind energy annually.
In addition, the station uses carbon filtration technologies to recycle and reuse grey water for irrigation. It is also equipped with drinkable air units that use ozonation techniques to convert water molecules from humidity in the air into drinkable water for staff onsite.
The service station includes several applications of advance machine learning, artificial intelligence and data analytics technologies that play a role in customising services and retail offerings for customers, managing queue and waiting times at the forecourt.
More from Business News