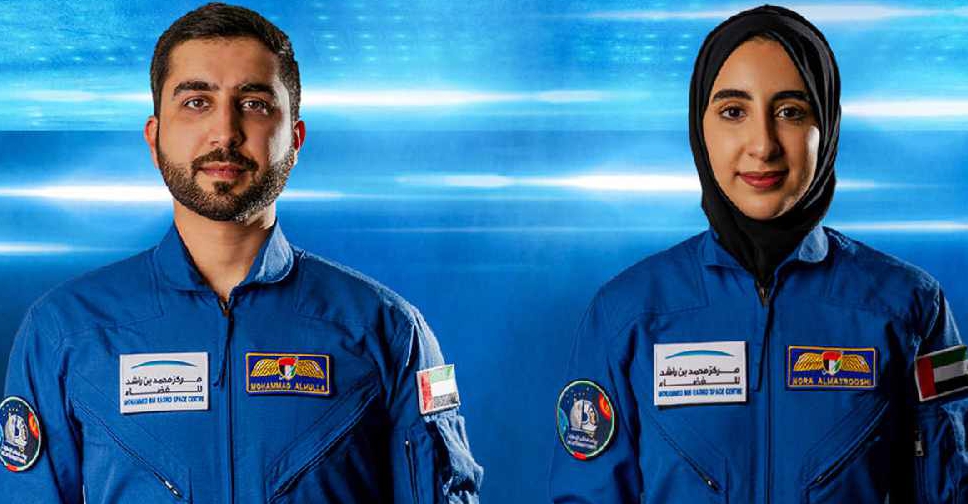 File Picture
Save the date! The UAE's next batch of astronauts Nora Al Matrooshi and Mohammad Al Mulla are set for their first media appearance.
Organised by the Mohammed Bin Rashid Space Centre (MBRSC), it'll be held at 11:00 am on July 7, next Wednesday.
The second batch of astronauts will brief the media about the current space preparations and the phases they underwent during selection.
Al Matrooshi and Al Mulla were selected from a pool of 4,305 applicants to join the country's first astronauts Hazzaa AlMansoori and Sultan AlNeyadi, for all future space explorations.
Al Matrooshi, who is a mechanical engineer working for the National Petroleum Construction Company in the UAE, is the first Emirati woman astronaut, while AlMulla is a pilot and head of the training department of the Dubai Police's Air Wing Centre.

Hear what Mohammad AlMulla and Nora AlMatrooshi have to say at their first media appearance. Watch the press conference introducing the members of the second batch of the UAE Astronaut Programme live on all our social media platforms on July 7 at 11 am.#UAEAstronautProgramme pic.twitter.com/DwyMadXE4a

— MBR Space Centre (@MBRSpaceCentre) June 27, 2021