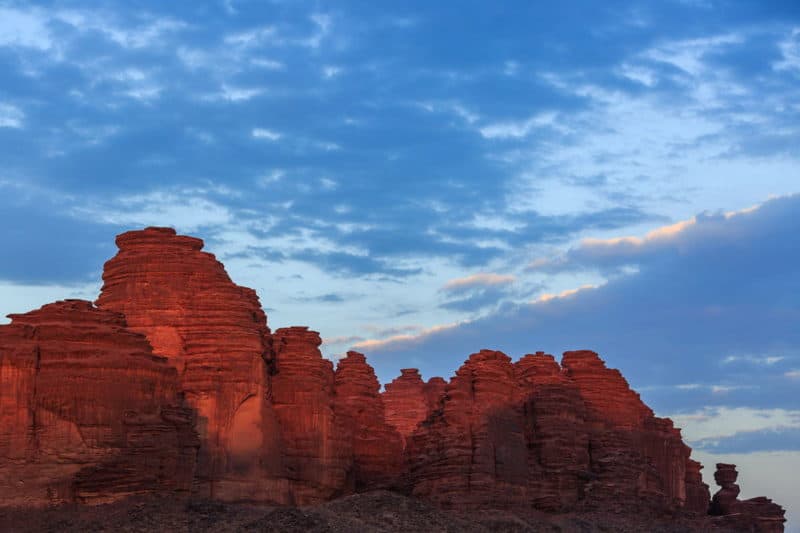 Saudi Arabia's city of the future NEOM has revealed plans to open the first hotel by the end of 2022, with up to 15 hotels opening between 2023 and 2025. NEOM plans to open a whopping 30 hotels annually.
NEOM's head of tourism Andrew McEvoy revealed the news while speaking to The National at the Arabian Travel Market 2021 at the Dubai International Convention and Exhibition Center.
"We're now under way, so we're starting to develop our first assets, by the end of next year our first hotels will start to come out of the ground, there's a lot of construction going on," he said. "The first hotels will open by the end of next year."
NEOM opening 15 hotels between 2023 and 2025
McEvoy said talks are being held with brands including IHG, Hilton and Accor, and revealed that 10 of NEOM's 39 islands are being developed and are on track to launch.
"We've spoken to the big five brands, IHG, Hilton, Accor, etc. and we're well under way with that," Mr McEvoy said. "During COVID, we worked harder, we got ahead of the game, we did not stop."
McEvoy also said NEOM expects between 20,000 and 50,000 visitors in 2022. The project is targeting approximately 1 million visitors by 2025 and 5 million by 2030.
"If you think about getting 5 million visitors by 2030, you need a lot of room keys," McEvoy said. "We're not just a sun and sea leisure destination.
NEOM in talks with Hilton, Accor and IHG
"We'll have the full mix of what I call the visitor economy – so everyone from corporate travellers to people who are taking an adventure trip or a holiday."
McEvoy went on to compare NEOM's technology to Star Wars and Avatar, and said it "will be literally science fiction brought to life".
Earlier this year, a $500 billion zero-carbon city was unveiled in Saudi Arabia. THE LINE at NEOM will feature hyper-connected communities without cars or streets.
Saudi Arabia is creating a selection of attractions and giga-projects as part of Vision 2030, including Qiddiya, the Red Sea Project and AlUla.
Images: NEOM