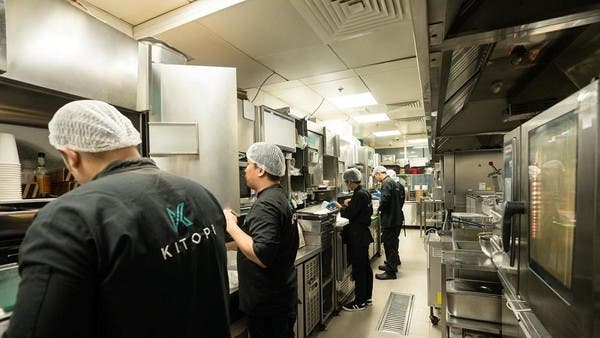 In an interview with Al Arabiya, Paul Zogby, Regional Director for the Middle East at KITOPI, attributed SoftBank's Vision Two Fund's interest in participating in the startup's latest funding round to 3 reasons, namely the innovative idea that brought about a radical change, the distinguished work team, and the ability to Providing solutions in the virtual kitchen sector.
Zogby said the Dubai-based virtual kitchen startup raised $415 million in a funding round that included SoftBank's Vision Two Fund, the first company in the UAE to be funded by the fund.
The CEO stated that the company has the necessary liquidity to meet the significant growth in its business in the Middle East and to expand abroad.
And everyone joined CHIMERA Fund, Turkish group Dogus and US company Next Play Capital.
Zogby stated that Kitubi will use the proceeds from the funding round to expand by making its branch in Saudi Arabia as its headquarters in the Middle East, while maintaining its branch in Dubai as a regional center.
Zogby considered that the Saudi market, which is the largest in the region, will be the focus of the "Ketobi" company, and thus the company will make the Kingdom its main headquarters for the Middle East.
He added that "Ketopi" will invest $200 million of the company's capital in the Saudi market, and we have more than 15 kitchens in the Kingdom, and the expansion will be in all regions of the Kingdom in the future.
He pointed to a number of important numbers achieved by "Kitubi", including achieving a growth of more than 300% in 2020, and the presence of a team of 2,500 people working on partnerships with restaurants around the world under the partnerships that operate restaurants and work with delivery applications to serve customers in many regions.
He said Kitopi operates 60 kitchens in 4 countries while working with more than 200 brands.
.