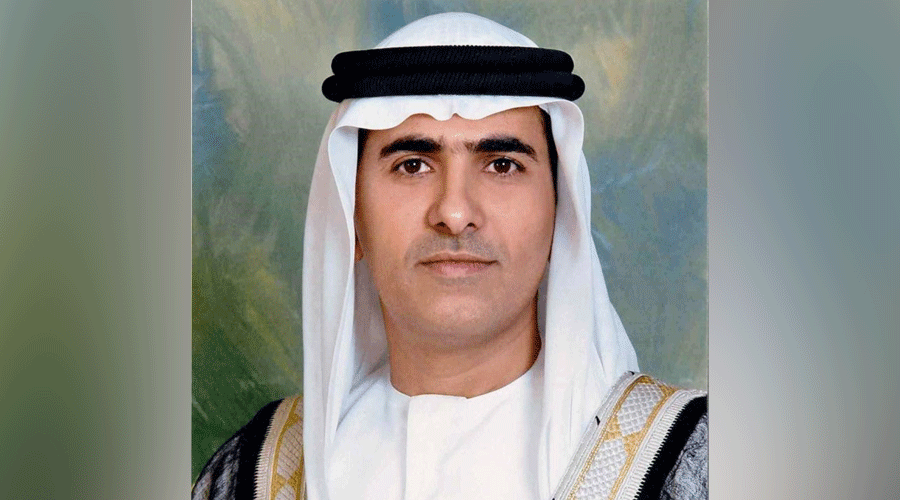 Engineer Sheikh Salem bin Sultan bin Saqr Al Qasimi, Member of the Executive Council and Chairman of the Department of Civil Aviation in Ras Al Khaimah, praised the wise vision of the wise leadership, which made the UAE take the first positions in the world in establishing a sustainable system of benevolence and giving and extending a helping hand to the peoples of the world in need.
He said: The UAE, under its wise leadership, has become at the forefront of countries that take the initiative to provide a helping hand to the needy anywhere in the world, as it has assumed advanced positions in the achievement and dissemination of the culture of goodness and giving locally and globally.
This came in a speech by Sheikh Salem bin Sultan, during his attendance as a guest of honor for the symposium organized by the Madame Cultural and Sports Club, under the patronage of the Sharjah Sports Council, and in partnership with the Thank You for Your Gift (Smart Volunteers Council) team with the slogan "Volunteer in Every Home".
He said, "The follower of the steps and paths of giving as a slogan, philosophy and vision that the UAE does not deviate from, but seeks that what has been achieved from the country's position on the global map of giving is due to the approach of the wise leadership, which is now at the forefront of the largest donors of humanitarian, development and charitable aid in the world. Today. We find the UAE's global vision, when it does not hesitate to inaugurate bridges of aid and humanitarian support to any part of the world, when humanitarian crises loom, such as natural disasters, epidemics and diseases, as well as the continuous channels of support represented and carried out by many national institutions, including the Red Crescent Authority, for many from poor countries.
He stressed that this was not only reflected in the status of the state, and that the first indicators of humanitarian giving were issued by the countries, but rather on the approach of individuals, citizens and expatriate nationalities on the land of the Emirates.
Sheikh Salem bin Sultan praised the efforts of the Sharjah Sports Council under the directives of His Highness Sheikh Dr. Sultan bin Muhammad Al Qasimi, Member of the Supreme Council and Ruler of Sharjah, to put forward initiatives that support humanitarian aid and consolidate them practices among members of society. (wam)
.